Edward Bhesania hears the performance of Sowande, Coleridge-Taylor and Selaocoe's own work at London's Royal Festival Hall on 12 May 2023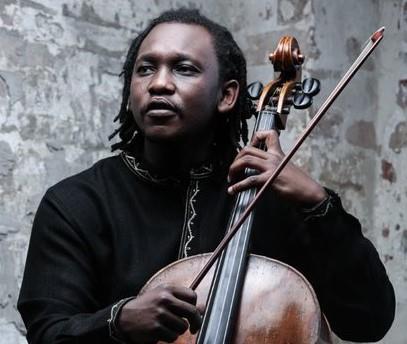 South African-born cellist Abel Selaocoe is also a keen improviser, effulgent vocalist, natural collaborator and a winning communicator. His concert with the Chineke! Orchestra – Europe's first Black and ethnically diverse orchestra – explored the confluence of Western and African music in various guises.
In three movements from the African Suite (1944) by Nigerian-born (later London-resident) Fela Sowande, Chineke! sounded a little underpowered, even given its string strength of 26. But later, two movements from Coleridge-Taylor's Four Novelletten showed playing that was ardent and then vigorous.
But it was the African-rooted pieces – by Selaocoe and by kora (harp lute) player Seckou Keita – that grabbed the attention. In these the two worked as an intimate duo, Selaocoe's playing layered with vocalising that ranged from soaring lyricism to raw, guttural multiphonics. The collaboration came to its peak in the London premiere of their Double Concerto for cello and kora, with improvisation at its heart, and with Keita setting his strings to vibrate in myriad, magical ways before coming to rest in the faintest of flutters.
If the two musical worlds didn't always blend seamlessly, the spirit of creating meeting points remained powerful. Selaocoe galvanised the players on stage and also led elements of audience participation. He is a sincere, generous musical force, with abundant skills and ideas at his disposal.
EDWARD BHESANIA