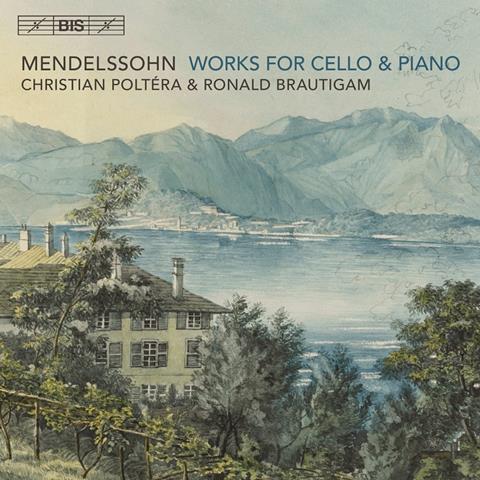 THE STRAD RECOMMENDS
The Strad Issue: January 2018
Description: Strong, supple and virtuosic accounts of Mendelssohn
Musicians: Christian Poltéra (cello) Ronald Brautigam (piano)
Works: MENDELSSOHN Cello Sonatas: no.1 in B flat major op.45 and no.2 in D major op.58; Variations concertantes in D major op.17; Song Without Words in D major op.109; Assai tranquillo in B minor
Catalogue Number: BIS 2187
This disc confirms Poltéra and Brautigam as a duo of impressive virtuosity. Miraculous runs of fiendishly difficult semiquavers flow from Brautigam's hands and the speed at which Poltéra's fingers hammer on the fingerboard of his 1711 'Mara' Stradivari almost defies probability. The tempos they choose are excitingly ambitious, but the music never feels rushed and no detail is compromised.
This is muscular Mendelssohn, with Romanticism to the fore. There is nothing understated about these interpretations, which resound in the slightly reverberant acoustic, with intakes of breath also occasionally audible.
The B flat major Sonata, so Beethovenian in its opening, has an air of forward impetus and youthful excitement, helped by Poltéra's well-defined and punchy bowing, especially noticeable in the rapid repeated triplets.
Their interpretation of the D major Sonata takes this exuberance even further, bursting on the scene with jaw-dropping joie de vivre. Poltéra's tremolos practically fizz and there is a wide scope of expression and drama in the development. Unlike the First Sonata's graceful little minuet, the D major's soon turns stormy after its prim pizzicato beginnings. The expression in the adagio feels a little overblown, but the same does not apply to the miniatures, the Song Without Words made even more charming by gentle touches of rubato.
JANET BANKS