Superbly fresh textures highlight the exhilarating invention of this music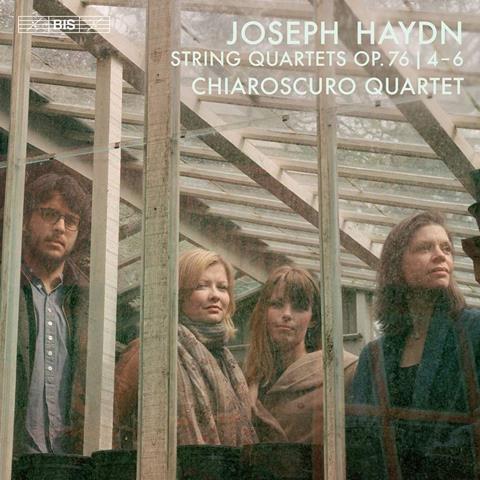 THE STRAD RECOMMENDS
The Strad Issue: April 2021
Description: Superbly fresh textures highlight the exhilarating invention of this music
Musicians: Chiaroscuro Quartet
Works: Haydn: String Quartets op.76 nos. 4-6
Catalogue number: BIS-2358
Haydn's op.76 is the most strikingly inventive and varied of all his quartet sets. No two works are remotely alike in terms of mood, texture or formal design, yet until fairly recently, the post-Romantic performing tradition appeared determined to create unity out of diversity at all costs. As a result, most mainstream interpretations on modern instruments have a tendency to smooth over Haydn's trail-blazing innovations in the interests of Classical decorum.
This is where the Chiaroscuro Quartet, in the second volume of op.76, comes into its own. Vibrato is employed with exquisite subtlety from a senza default line, the dynamic range is extended, often to startling effect, particularly at the lower end of the spectrum, intonation is pure rather than smoothly 'tempered', and textures are aerated and ear-tweakingly transparent – enhanced by BIS's detailed, impactful engineering – so that one is more than usually aware of four individuals forming a musical collective.
Yet despite an exhilarating sense of nothing being taken for granted, the Chiaroscuro creates a disarming sense of simplicity and naturalness. Nowhere is this more apparent than in the fifth of the set in D major, which, partly due to its tonal centre and sublimely lyrical opening, is often voiced with a cushioned sonority, whereas here everything is articulated with a clarity and unvarnished honesty that appears to transport this glorious music from the chamber room into the open air.
JULIAN HAYLOCK