Deeply affecting performances of works that speak for the fallen generation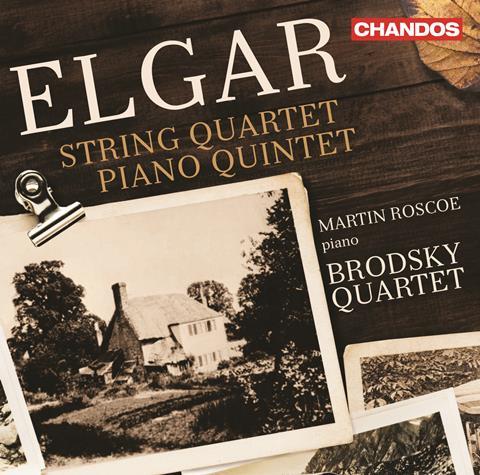 The Strad Issue: July 2019
Description: Deeply affecting performances of works that speak for the fallen generation
Musicians: Brodsky Quartet, Martin Roscoe (piano)
Works: ELGAR String Quartet; Piano Quintet
Catalogue Number: CHANDOS CHAN 10980
Like his beloved Brahms 20 years before, as the battle-scarred second decade of the last century neared its conclusion, Elgar turned increasingly inwards and produced a handful of autumnal late works, including the String Quartet and Piano Quintet, that appear to speak for the 'fallen generation'. As the Brodsky Quartet's founding cellist Jacqueline Thomas points out in her insightful personal note, the opening theme of the Quintet on the piano 'is punctuated by distant explosions in the strings […] mimicking brilliantly the gun barrage that could be clearly heard by civilians living near the Sussex coast'.
This sets the seal on an edge-of-your-seat performance of this glorious masterwork in which these supremely gifted players shine a searing emotional torch into areas normally left half-explored. Hearing the first movement's central climax thundered out with such unrestrained passion by Martin Roscoe, counterpointed by the Brodskys' fearless, pseudo-tremolando cries of anguish, is an in-the-moment cri de coeur of a kind rarely captured on disc.
That same molten intensity is immediately felt as the Brodskys hurl themselves into the String Quartet's deeply troubled sound world with scorching abandon. While it would be difficult to imagine four players more indivisibly emotionally focused as a single musical unit, one is struck throughout by the way each instrument plays an imperative role in the music's restless discourse. Gloriously opulent yet detailed sound captures each unmissable moment to perfection.
JULIAN HAYLOCK