A light but not lightweight approach imbues this with a sense of wonder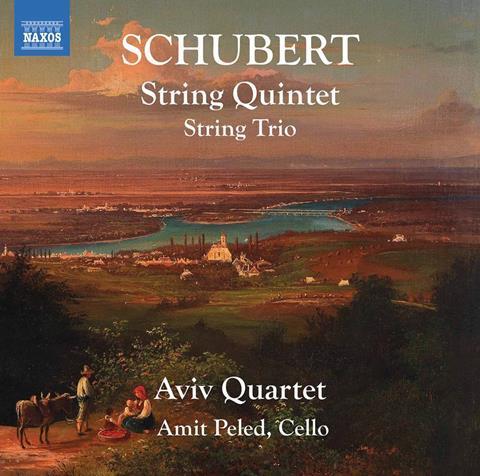 The Strad Issue: September 2020
Description: A light but not lightweight approach imbues this with a sense of wonder
Musicians: Amit Peled (cello) Aviv Quartet
Works: Schubert: String Quintet D956; String Trio D581
Catalogue Number NAXOS 8.573891
Such is the iconic status of Schubert's C major String Quintet that there is an interpretative tendency to suffocate it with kindness. Whereas Beethoven's music can take almost any amount of introspective soul-bearing, if one imposes sledgehammer rhetoric on Schubert's tantalising fusion of innocence and experience, it can prove fatal. By focusing on the music's innate expressive flow, the Aviv Quartet and Amit Peled avoid any sense of emotional overloading – the opening movement's glorious secondary material, for example, is gently inflected with a chaste sense of wonder, and the central Adagio is floated exquisitely as if suspended gently on warm summer breezes.
Although there is nothing remotely lightweight about this performance (as witness the Scherzo's bucolic outer sections), perhaps its most striking quality – apart from the sheer beauty of the playing and the recording's beguilingly natural balancing – is its glowing subtlety. The finale's opening syncopations avoid any sense of juggernaut resonance with a deft touch that (as elsewhere) achieves intensity via the type of sound created, rather than sheer sonic weight.
Again, it is the sophistication of the Aviv's phrasing and penchant for communicating a sense of affectionate poise and ease that proves so delightfully engaging in the B flat major String Trio.
JULIAN HAYLOCK