A popular seasonal pairing full of requisite energy and drama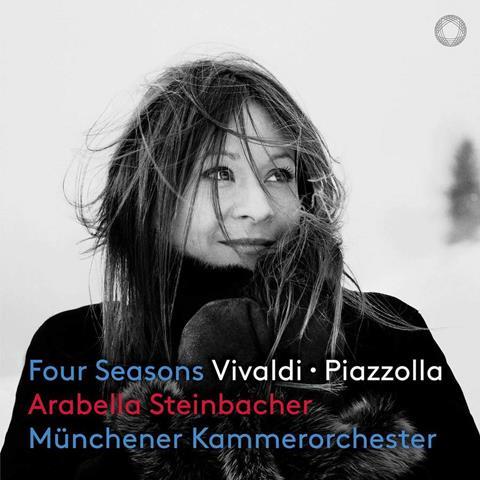 The Strad Recommends
The Strad Issue: September 2020
Description: A popular seasonal pairing full of requisite energy and drama
Musicians: Arabella Steinbacher (violin) Munich Chamber Orchestra
Works: Piazzolla: Four Seasons of Buenos Aires (arr. Peter von Wienhardt). Vivaldi: The Four Seasons
Catalogue Number PENTATONE PTC 518 6746
Piazzolla's Four Seasons of Buenos Aires have become a popular pairing with Vivaldi's Four Seasons, fusing tango and jazz in their evocation of urban life to contrast Baroque pictures of the rural year. Steinbacher embraces both sides of this considerable stylistic gulf with aplomb. The Argentinian seasons preface each of the Italians, so the first work here is Primavera Porteña, with Steinbacher punchy, incisive, and flamboyant in the double-stops and staccato runs, with a smoochy melody in the middle. In all of them she is energetic and passionate, sometimes playing as if improvising, sometimes wild, revelling in athletic, swooping dance, sometimes intimate and conversational.
There is plenty of colour in Vivaldi as well, but (thankfully) without the dramatic indulgence of some. In 'Spring' the birdies sing sweetly, the Largo is a floating reverie and the Danza Pastorale is rhythmically crisp but gentle. Between the fierce winds of 'Summer', Steinbacher evokes the frightened shepherd in playing of plangent beauty, and after a spellbinding Adagio she whips up a splendid storm in the final Presto. 'Autumn', with its tipsy peasants, dances and hunts, is full of drama.
After the seriously chilly opening of 'Winter' the Largo is simple and beautiful, and the last movement has fierce energy. The recording is warm and vivid.
TIM HOMFRAY