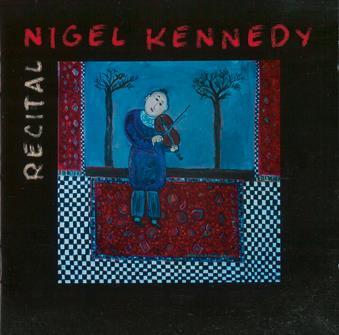 The Strad Issue: January 2013
Description: The iconoclastic violinist explores his musical roots
Musicians: Nigel Kennedy (violin) and ensemble
Composer: Various
For this album, Nigel Kennedy has chosen to revisit the music he grew up with – swing, Bach, reggae and more – and so perhaps it's appropriate that he's gone entirely acoustic to do so. Fats Waller is the biggest feature, with several tunes, and these provide the most memorable moments. The opener, Sweet & Slow, sees the quartet (including guitar, bass and drums) set up a wonderfully restrained slow swing, from which Kennedy emerges all sensitive and unshowy – for a while at least, though it's slightly spoiled by some rather colourless flashiness later. It's hard to begrudge a few moments of indulgence though, when the sound is as velvety and nutty as in I'm Crazy 'bout My Baby – and even the celesta solo and rumba breakdown work in the context of this strong acoustic ensemble.
Several short, stripped-back tunes – including some originals – provide respite and balance, although you're rarely on sure ground stylistically when Kennedy's playing: there are always going to be some irreverent wild cards and the reggae–Bach mashup is a dubious example. But the pay-off is the gypsified Vivace from Bach's Double Violin Concerto that follows – it's all the more enjoyable as a rare moment of unleashing in a recording that, for Kennedy, is otherwise refreshingly uncluttered.
James Crel