The instrument will be loaned to a worthy young candidate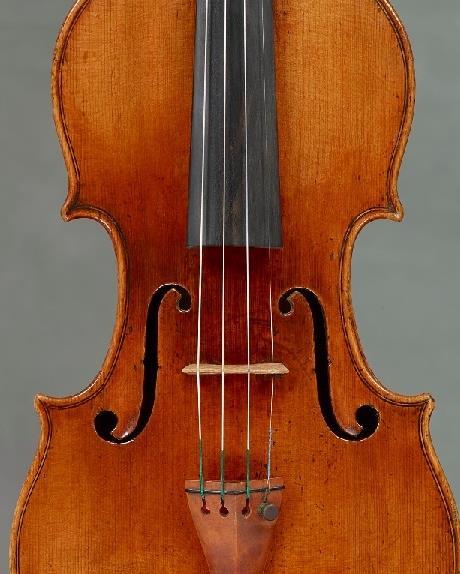 The 'Arkwright Lady Rebecca Sylvan' Stradivarius violin of 1732 has been donated to the Rachel Barton Pine Foundation by Dr Joseph Sylvan, a violinist and former professor of music at New Mexico State University. The instrument is to be loaned to a worthy young artist through the RBP Foundation's Instrument Loan Program.
'This instrument is a work of art, one that is meant to be played,' said Barton Pine. 'We are so grateful for Dr Sylvan's generosity and vision, and we are honoured that he has donated this instrument to our foundation. We are looking forward to the careful selection of its first young artist recipient and will be announcing our plans for this process in the coming months.'
The 'Arkwright Lady Rebecca Sylvan' is one of few Stradivarius instruments with a one piece slab-cut maple back, and retains its original label. Its varnish is orange-brown in colour, and the principal measurements are: body length 14 inches; upper bouts 6 ½ inches; lower bouts 8 ¼inches.
The Strad featured the instrument in its April 1955 issue, stating 'according to Messrs. William E. Hill & Sons, it is entirely the work of Stradivari's own hands, no signs of his sons' collaboration being perceptible.'
To date, the RBP Foundation has supported around 70 young violinists, violists and cellists through its instrument loan and financial assistance schemes.


Photos: Jan Rohrmann