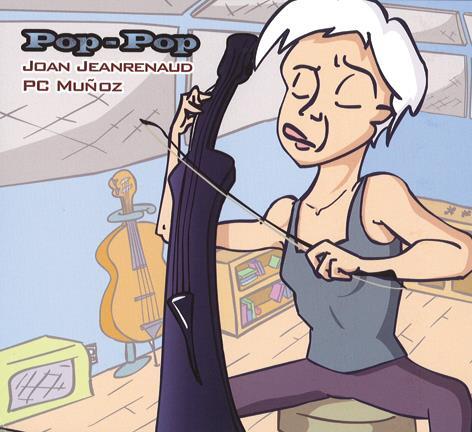 The Strad Issue: January 2010
Musicians: Joan Jeanrenaud (cello) PC Muñoz (electric percussion)
Composer: Various
An ex-Kronos cellist teams up with 'art-funk beatmaster' and producer PC Muñoz here, but don't be fooled by the title: these short, electronic pieces are pop-influenced up to a fairly limited point.
The overdubbed cello parts range from heavy distortion to acoustic, often with several points on the spectrum heard simultaneously. It's a bit like watching a teenager talking to their own parents and somebody else's at the same time, but the effect is a unified and varied sound world in which the electronic disguises are made to relate to other layers of more recognisable cello sounds. The character ranges from eerie dysfunction to hyper-urban strutting, with extremes often rubbing shoulders, as in the simultaneously perky and angsty Snake, while in Panama Canal dramatic grandeur gives way to a hustling staccato groove. Muñoz weaves in delicate, wry electronic percussion well, and at times, when Jeanrenaud's playing is spiky and disjointedly angular, the line between the two instrument groups is provocatively blurred.
Much of the music was created semi-improvisationally, and while its structure is never formulaic, the shape and direction does drift at times. Nevertheless, this is an imaginative and enjoyable collaboration that is a welcome addition to the electric string library.


Chris Elcombe