The key to dealing with performance anxiety and nerves is to have the confidence to gain more experience performing, says the violinist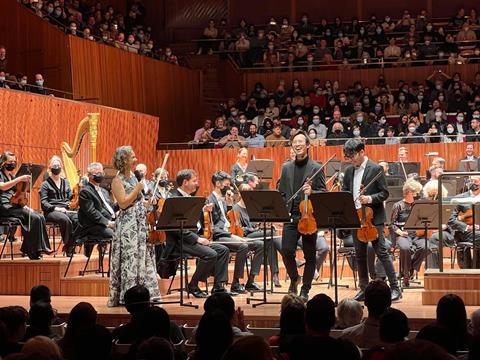 Discover more Featured Stories like this in The Strad Playing Hub
Honestly, I think performance anxiety and nerves are always there. It's like a friend that just shows up every now and then out of his corner, says 'HELLO BRETT!' and you think, 'Oh, here we go again!' Performance anxiety is always there, but I think it's more about managing it. The only way to deal with it in my mind is working with nerves. I don't think it's a healthy thing to think that nerves don't exist. It's something that you carry with you and you learn to work with it. My teacher used to say to translate nerves into excitement. Now, that's easier said than done, the only way to do it is through experience. You have to actually just put yourself in it. I can guarantee you there's no way I could have handled nerves without performing. I know a lot of people feel scared about performing and run away. I think the remedy is to have the confidence and have good people around support you and be OK with performing. A good teacher does that and gives you the right set up.
For me when I go on tour, I'm always going to be nervous. Pieces aside, there's also a lot of crowd work - what if our jokes don't work? That is on my mind! Logistically, what if the prop is not the right side? What if one of the technicians doesn't execute properly? That's happened in the past. It's all on my mind. It's not just the piece I'm playing. When I'm playing a piece I'm in the piece, but when I'm not playing, I'm thinking 'what's next?' That just comes with the experience of doing a lot of it. And then when things happen, you have the experience figure your way out of it. It's like if you fall over, you pick yourself up after and it's fine.
In our shows, our audience is great. They go with the flow, they laugh, it's like everyone coming together to see friends and have a great time. We're here together, goofing around, feeling like we all belong. What we represent in classical music is fun and having a great time. We go out on stage and feel like we are understood. Of course, we do still feel nervous. But it's always good to know that the audience is there to support you. And we're also there to give them our best and give them the best time.
When I played Mendelssohn with the Singapore Symphony Orchestra at our 4 Million Subs concert in November 2022, it was exactly ten years since my concerto debut. I played the Mendelssohn at Queensland Conservatorium with the orchestra there in 2012. So you can imagine my nerves, I was like, 'wow, it's been a decade since I walked on stage to play this piece.' But honestly, the way I went about it was the same as any other concert – we're just here to have a great time. My heart rate was up, I had cold, sweaty hands – it was all there. I just thought to myself, look, do your best. I'm very happy that Singapore Symphony was very easy to work with. They were so supportive and knew they were there to have fun.
As soon as you walk on stage, the music usually just happens – as long as you've practised enough. The concerto went for about 20 to 25 minutes, but it felt like about two. You're really in the moment. So as long as you've practised well, be prepared to have nerves but just remember what it is – you're there to have a good time and share the experience with the audience.
As classical musicians, a lot of the time we think about ourselves. But it's important to remember as a performer: what do you want your audience to feel? That removes a lot of tension, because you realise that it's not all about you. It's a shared experience. We should be directing our energy to our audience. How do we make sure our audience has the best time? Easier said than done, but it's something I think about a lot.
Interview by Davina Shum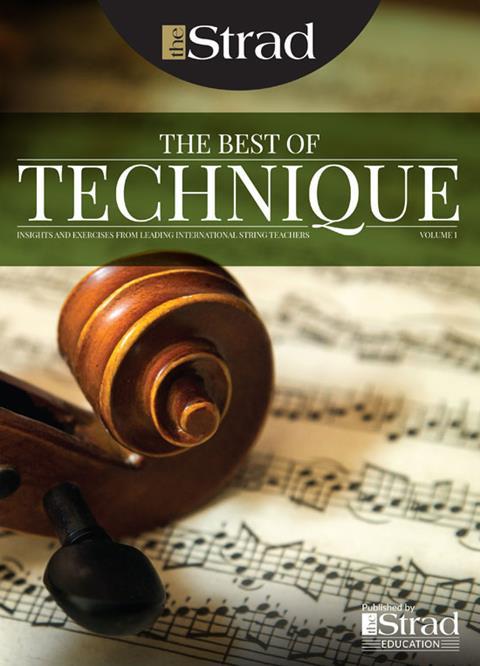 In The Best of Technique you'll discover the top playing tips of the world's leading string players and teachers. It's packed full of exercises for students, plus examples from the standard repertoire to show you how to integrate the technique into your playing.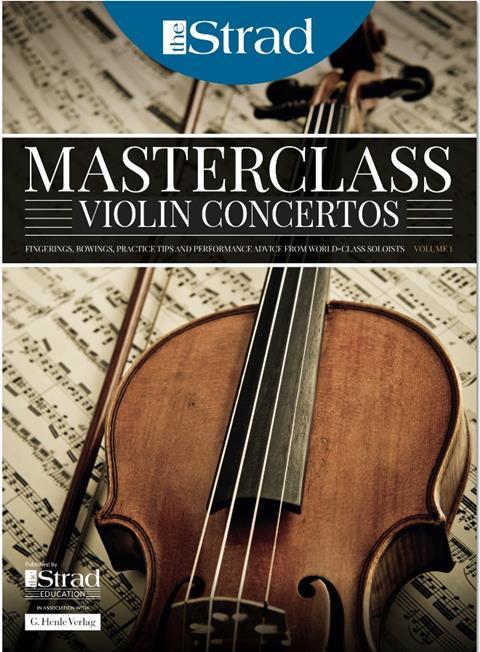 The Strad's Masterclass series brings together the finest string players with some of the greatest string works ever written. Always one of our most popular sections, Masterclass has been an invaluable aid to aspiring soloists, chamber musicians and string teachers since the 1990s.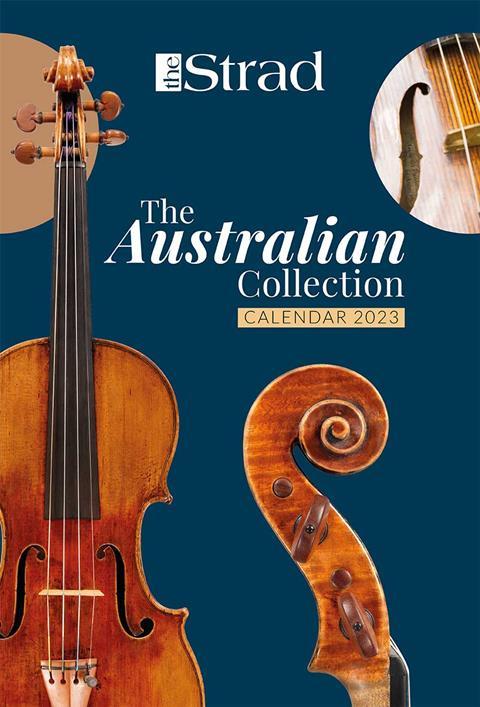 This year's calendar celebrates the top instruments played by members of the Australian Chamber Orchestra, Melbourne Symphony, Australian String Quartet and some of the country's greatest soloists.