The three-year-old festival is dedicated to pushing boundaries, explain Eliza Millett and Sebastian Black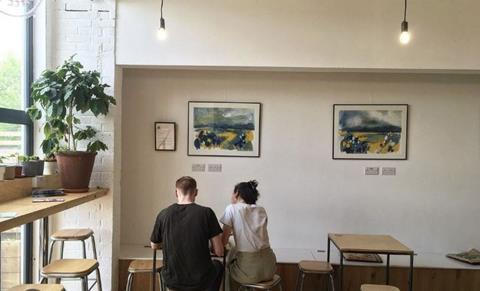 Discover more Featured Stories like this in The Strad Playing Hub
Have you ever wondered what it's like to programme a festival? Have you even gone as far as wanting to organise one? Ahead of the third edition of the Oxford-based Smorgaschord festival on 17 June, its co-directors, cellist Eliza Millett and composer Sebastian Black, talk to The Strad about their experience founding and running the event. They also delve into the 2023 edition's Ligeti theme, the art of programming (with and without ChatGPT), and give advice to other young musicians wanting to create their own festival.
How did the festival come about?
Black: We had our first Smorgaschord in 2021, straight after the pandemic. We were really desperate to be creative and social after such a trying time.
Millett: The festival grew out of a model Seb and I initiated in our time at Oxford together, which was effectively 'how far can we go' with our programming. The concept is that it runs as a series of relaxed and short concerts that spin a narrative, which we hope is engaging and fun!
What are the main aims of the festival?
Millett: Smorgaschord is a prime opportunity to showcase a lot of unusualness in all its splendour. Our musicians come, get stuck in and pull off an array of extraordinary musical feats.
Black: I think our main aim is to bring people together to celebrate a vast variety of fun and fascinating things!
Was organising it what you expected?
Black: Logistically, fewer things are taking us by surprise now. But, if one thing has been surprising this year it has been the deeply depressing cuts to arts funding.
Millett: It's true. Maybe we're aiming too unrealistically high in the wrong climate. But the festival itself was certainly everything I expected and more, and the admin is ceaseless, but it is a serious labour of love and it helps that there are two of us. Logistically, we always try to consider how we can run things most smoothly and effectively from the artists' point of view. As a cellist, I hope that I am able to have an inside track on this front!
What are you most looking forward to with the 2023 edition and what makes it unique?
Black: We are thrilled to be presenting five premieres in one day, including a new version of György Kurtág's Zwiegespräch for string quartet and electronics. He wrote it in collaboration with his son, Kurtág Jr, who is coming to the festival to play the piece, together with the wonderful Kleio String Quartet, in which Eliza plays.
Millett: It is an absolute gift that to work with both Kurtágs on their joint piece, and really focus our attention on fusing our quartet sound with the electronics. Kurtág has the most astonishingly deft set of ears, and to be able to hear him map out the harmonies of his piece on his upright, muted piano will be exceedingly special for us all. We are also really excited to be presenting some excellent musicians, including Stephen Waarts. I met Stephen in a masterclass at Prussia Cove where he worked on Ligeti's Violin Concerto with Tom Adès. I asked Stephen if wanted to get involved with this whacky Ligeti extravaganza festival, to which he agreed! It feels that this year's Smorgaschord is the most concise of all three editions. We have learnt that condensing our ideas into one day is in fact possible, and being able to dedicate an entire day to celebrate Ligeti with such brilliant artists to do so is quite unique.
What are your goals for this year's festival?
Black: A big aim would be that people unfamiliar with Ligeti's work come and discover just how enriching it is. But beyond that, the aim is always that people have a good time — they discover something new and are excited to have done so. If we can create a happy environment where that kind of thing can happen, that would be the realisation of a dream!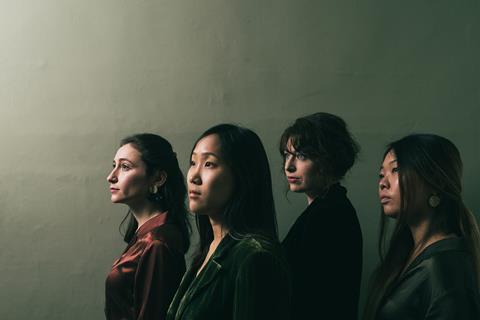 Why was 2023's Ligeti theme chosen, other than the centenary?
Black: Well, why not? The name 'Smorgaschord' is supposed to suggest at once immense variety, diversity, fun, and extremely precise flavours and textures. Ligeti is that. You only need to look at the things that inspired him to get a sense of why: Oscar Peterson, gamelan, Escher, Bosch, Michael Jackson, the Marx Brothers, Romanian folk music, Gesualdo, Alice in Wonderland, Aka pygmy music…
What advice do you have to other young musicians wanting to create a festival?
Millett: Anything is possible with enough courage and a clear enough vision! Even though the audience statistics have varied over the years and that can get disheartening, having a shared and consistent mission has carried us through.
Black: Recently I've been playing with Chat GPT. I asked it to plan some festivals of classical music, and the results look quite similar to the kind of programming we see around. And because of this, it can be really quite useful in highlighting the unoriginality in our own creative thinking. If AI can think of it, we need to try harder. For Smorgaschord this year, we spoke to countless people, travelled to different countries, and spent several days in the British Library trying to uncover forgotten pieces and ideas.
What has been your favourite part of putting it on?
Millett: Honestly, it's the opportunity to engage in such thrilling and surprising performances.
Black: For me, connecting more deeply with Ligeti's work has been an immense joy. Travelling to Transylvania, where Ligeti was born, and speaking to Bianca Temes, who runs the Ligeti Festival there in Cluj-Napoca was utterly fascinating. It's this kind of thing about programming that I find absolutely thrilling!
Do you think being versatile and doing such things as organising festivals is an essential part of the musical profession nowadays?
Millett: The professional growth for both of us has been immense. From ironing out artistic contracts to circumnavigating flight cancellations, we have experienced the whole gamut of potential mishaps. But having the autonomy to put something like Smorgaschord on is what really drives us, and essential to any musician should be a desire to go above and beyond the conventional!
What do you see the future of Smorgaschord being?
Millett: We hope to make Smorgaschord as flexible as possible, while maintaining our key ambitions and our home in Oxford. Here's to Smorgaschord 2027, Scandi Edition!
Black: We just need to keep on trying, keep on growing, keep on pushing. And maybe one day we'll have something we're completely happy with!
Smorgaschord's 2023 edition will take place on 17 June in Oxford. Find more information at www.smorgaschord.co.uk and watch a video about 2022's edition at bitly.ws/G7gk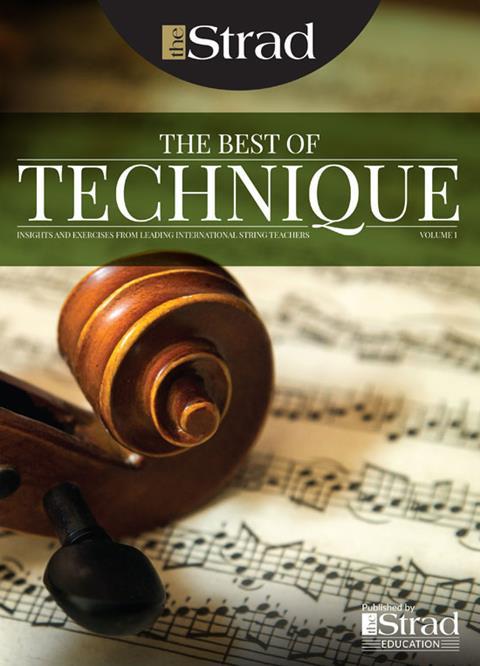 In The Best of Technique you'll discover the top playing tips of the world's leading string players and teachers. It's packed full of exercises for students, plus examples from the standard repertoire to show you how to integrate the technique into your playing.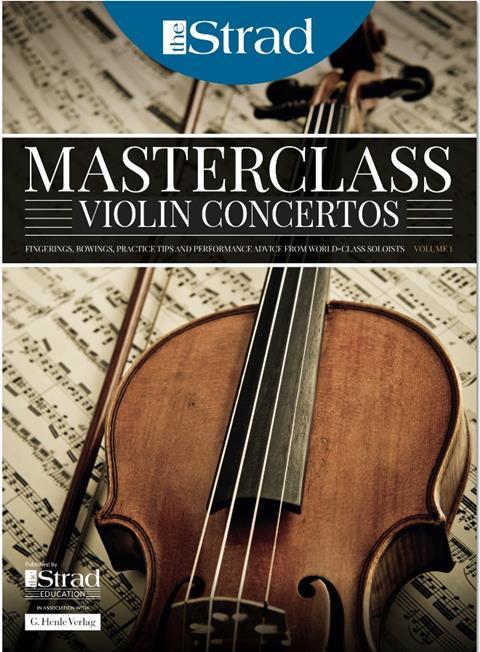 The Strad's Masterclass series brings together the finest string players with some of the greatest string works ever written. Always one of our most popular sections, Masterclass has been an invaluable aid to aspiring soloists, chamber musicians and string teachers since the 1990s.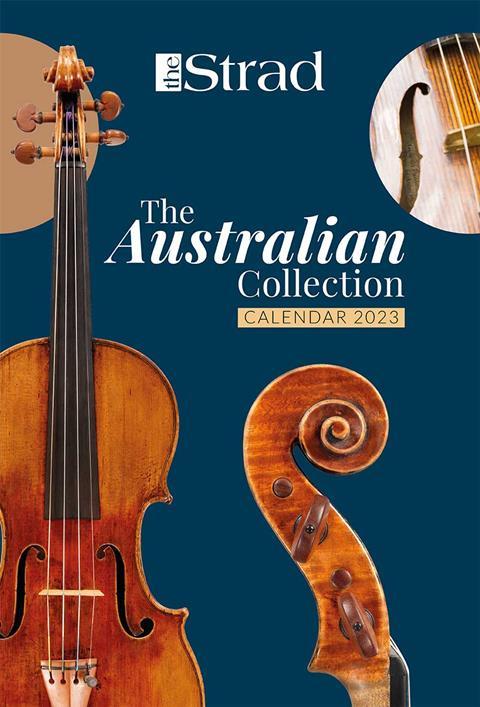 This year's calendar celebrates the top instruments played by members of the Australian Chamber Orchestra, Melbourne Symphony, Australian String Quartet and some of the country's greatest soloists.