As the lockdown continues, several individuals and organisations have put their heads together to come up with online solutions to musical education. Here are 5 of our favourites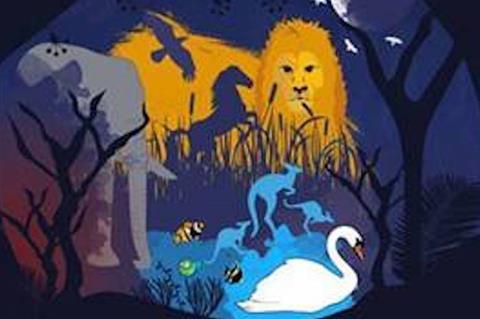 1. Benedetti Foundation
During this period of isolation the Foundation Instagram goes live every day at 12pm BST with one of the Benedetti Foundation tutor team. The session will then be hosted on both IGTV and the Benedetti Foundation Facebook page for anyone who was unable to watch live.
In addition, on Tuesday, Thursday and Sunday Nicola Benedetti is 'Live at Five' across her social media channels, discussing aspects of technique, interviewing guests and more.
2. BBC Ten Pieces
BBC Ten Pieces, a long-running school music programme by the BBC that introduces 7-14 year olds to the world of classical music, has launched two new major initiatives ensuring children can continue to get creative with music this summer term. Drawing on works in the Ten Pieces collection, from Elgar's 'Enigma' Variations to Sibelius's Finlandia, Ten Pieces at Home will bring children new weekly films and activities. Meanwhile, the second BBC initiative - Connecting the Dots - will connect schools to local BBC musicians from across the BBC's Orchestras and Choirs, who will conduct online workshops.


3. London Mozart Players: Family Fridays
With a dedicated slot in their weekly schedule named 'Family Fridays', LMP plan to bring their educational work online. At 10.00am Friday 24th April LMP will broadcast a digital performance of Saint-Saëns' suite The Carnival of the Animals, featuring poetry read by actress Joanna Lumley, as well as animated illustrations created by designer Cat Fuller, and animal poems written by LMP violinist Martin Smith. The performance will be premiered via LMP's Facebook and YouTube accounts.

www.londonmozartplayers.com/athome
4. String Skills
Stringskills.com has been developed by Gabriel A. Villasurda, a recently retired string educator, who has gleaned a variety of helpful ideas various string educators throughout the United States. The topics cover all string instruments, from beginning to advanced levels, and include many free downloads.
5. Orchestra of the Age of Enlightenment: The Show Must Go On(line)
The ensemble offers a number of online resources, including Musicians on Call, in which members of the orchestra informally introduce different types of music, ranging from renaissance to baroque and the popular music of today. There is also a YouTube series focusing on the ensemble's unique baroque instruments and the way they differ from their modern cousins.
https://oae.co.uk/the-show-must-go-online/