For the British violinist, Szymanowski's Violin Sonata in D minor brings back fond memories of old holidays, family reunions and a three-concert marathon in 2017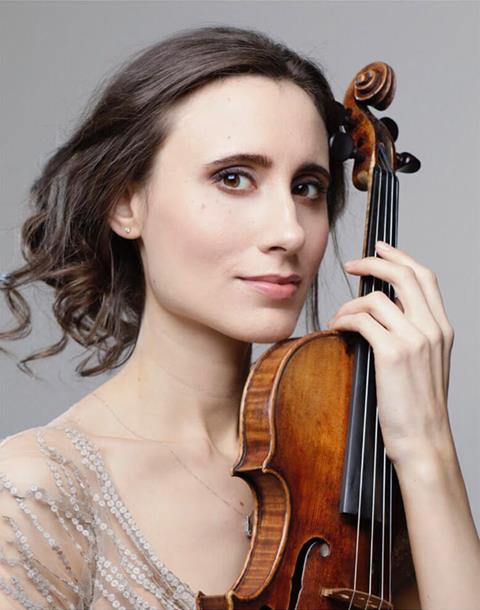 I knew about Karol Szymanowski from a very young age, before I'd heard any of his works. I used to walk in the Tatra Mountains of Poland with my parents on holiday, and we'd often walk past the Villa Atma in Zakopane where he wrote many of his later works. The way my grandparents would explain who he was and his importance to Polish culture gave him a sort of mystical, magical quality in my young mind. Then, when I was ten years old, I heard the Violin Sonata in D minor at the Lake District Summer Music course. The immediacy of his writing struck me straight away, a kind of searing quality that I've found in so much Polish music since. There's a sense of real depth and intensity, as well as some impassioned, heart-on-sleeve storytelling.
I didn't start studying the Sonata until I was in my late teens, and then worked on it in earnest in my early twenties. It's a hard piece to learn, although not technically difficult like some of Szymanowski's later works. It's more about finding the right colours and the fingerings to bring out the lyricism: it's a real challenge to find how to vary the long, long lines, and there's a huge amount of contrast, like dramatic mountain peaks from pianissimo to dolce, molto tranquillo and finally an exciting tarantella that leaves me exhausted by the end! Every time I play it there's something new to discover, and I'm fascinated by the expressionistic colour coming out of this heroic, Romantic sound world. I've heard people call the Sonata a juvenile work, partly because of that Wagnerian tone and the sheer brilliance of the later works. But I see it as a very forward-looking work, and I think it's easy to miss some of its brilliant qualities.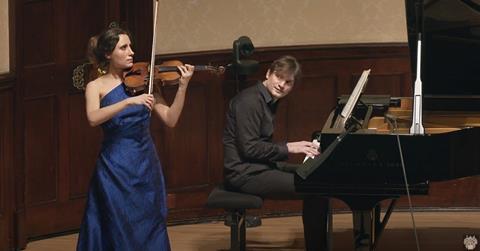 In 2015 I was approached by Wigmore Hall in London to curate a series of three concerts over a single day. I chose a Polish theme and put together three programmes all based around Polish repertoire. The way Polish composers write for the violin has always fascinated me: there are so many great violinists in the country's history, and the repertoire really pushes the boundaries of what the instrument can do. I played in all three concerts in 2017, and performed the Sonata with pianist Petr Limonov as part of the second concert. It was a special moment for me, when it linked so much with my family who were there for the performance. It also reminded me of a concert of Polish works that I'd given at the Karol Szymanowski Academy of Music in Katowice, near where my grandparents lived, and which catalysed my passion for the country's music.
Every time I play it there's something new to discover, and I'm fascinated by the expressionistic colour coming out of this heroic, Romantic sound world
The way the Sonata is written allows a lot of freedom of approach, even though it embodies a kind of Straussian, Franckian sound world. No two violins will ever sound the same when playing it – there's so much rubato, meno mosso, accelerando and hugely long climaxes. Because it's very clearly an early work, and I like to bring out the contrasts to distinguish it from the more well-known later pieces.
My advice to a student practising the Sonata for the first time would be to look at the score, not just violin part. Szymanowski was a great pianist himself, and it's easier to imagine the colours in a symphonic way, as well as feeling what it might be like to play. It's best to work with the pianist as early as possible as well, in order to find the structure behind it. I try to keep it totally fresh and not be an echo of anything I've previously heard.
INTERVIEW BY CHRISTIAN LLOYD
This article was published in the March 2022 Leonidas Kavakos issue

The Greek violinist tells Charlotte Smith why his recording of Bach's Solo Sonatas and Partitas is a culmination of a three-decade journey. Explore all the articles in this issue

More from this issue…