The Finnish principal violin of the Australian Chamber Orchestra discusses the importance of cultivating one's curiosity and taking risks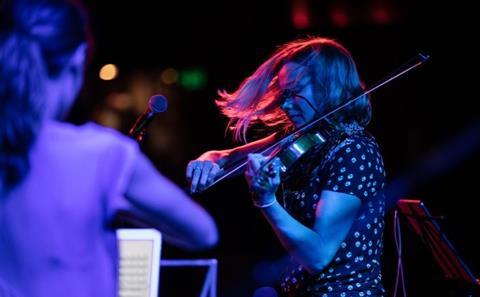 I was thrown in the deep end in my early violin tuition, but I was always inspired by those older than me. I began learning aged three, having badgered my parents with constant demands since the age of one. In learning through the Suzuki method, I quickly felt a sense of fun and joy in music – something that became less of a priority once I moved to a more Russian style of teaching. At the age of ten I began learning from Pertti Sutinen at the Kuhmo Violin School for talented young violinists in Finland. Pertti's characteristically dry sense of humour is a source of much joy when I remember him now, despite the tough technical demands he often imposed. I still remember my lessons at 8.30am, dedicated solely to scales. I would wait in the freezing weather outside, before being brought in by a silent, grumpy Pertti, to whom I would then play scales for about 15 minutes. After this came his first words: 'Why do you play so out of tune?' Despite these blunt responses, my time with him grew in me a lifelong respect for teachers, who dedicate their lives to seeing young talent grow. This also extended to my next teacher, Ana Chumachenco, with whom I studied in Munich.
Technique is not set in stone and can always be changed, especially if it leads to discovering new possibilities. No matter the intensity of their technical demands, my teachers never hindered my curiosity. It was always clear that their role was not to dictate musicality or how I should use my technique. I would encourage young musicians to cultivate their curiosity, take risks and allow for imperfections. Having prioritised this myself, I enjoy the challenges of constantly developing as a musician. For example, I now always play with a gut A string, even for modern repertoire. Although this is risky, as it squeaks more easily than other strings, the different sound qualities I have to hand help me to achieve new and interesting things.
Read Life Lessons: Henning Kraggerud
Read Life Lessons Hideko Udagawa
Read Life Lessons: François Rabbath
Being polystylistic should be encouraged, as should being multitalented. This can be by extending your skills to composing and arranging or regularly playing on period instruments. In either case, it will allow a modern voice to transmit century-old traditions to audiences yet to discover the genre. We must look deeper than perfection and instead concentrate on using our own creativity to reach all those around us. We live in odd times, and it will almost certainly be more difficult for smaller, more experimental ensembles to bounce back from the pandemic. So it is more important than ever to make accessible to others what we love so much. In classical music we are privileged to have over 500 years of documented history to draw on. We have a unique opportunity and duty to present and advance this into the 21st century in ways that have not been done before.
INTERVIEW BY RITA FERNANDES
This article was published in the June 2021 Bomsori issue

The Korean violinist on graduating from the competition circuit to become an international soloist - and why singing is at the heart of her playing. Explore all the articles in this issue . Explore all the articles in this issue

More from this issue…