Marius May, who died last year, led the generation of British cellists that emerged after Jacqueline du Pré. Here, cellist Julian Lloyd Webber remembers him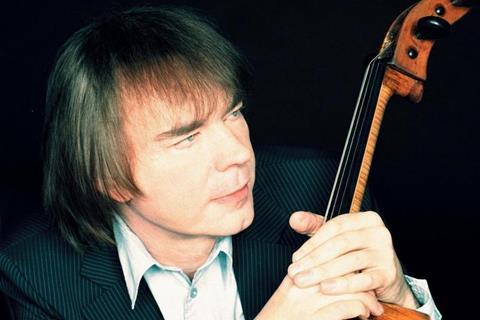 The following extract is from The Strad's July issue feature profiling the cellist Marius May. To read it in full, click here to subscribe and login. The July 2021 digital magazine and print edition are on sale now.
The 1970s was a heady decade for emerging young cellists in the UK. Marius May was the 'child prodigy' among us, making his debut – and, it seems, only – recording when he was barely 15 years old. When I first met Marius I thought he was absolutely cut out for the music profession; I even remember one festival promoter describing him to me as being 'tough as old boots'! But as the decade drew to its close, Marius's concert appearances became increasingly rare and by the 80s they were almost invisible. This can have had nothing to do with his playing, for Marius was a first-rate cellist.
Read Marius May: Sovereign Voice
Read Steven Isserlis shares his memories of cellist Marius May
It is important for young musicians attracted to the apparent glamour of being a soloist to understand that the word 'solo' means 'on your own'. Solitary practice, solitary travelling and solitary hotel rooms are the norm alongside constant jet lag, dyspeptic conductors, a fractured family life and – for cellists – airline staff singularly unsympathetic to the joys of travelling with a bulky, yet irreplaceable, instrument. Evidently Marius decided that this was not the life for him, but that does not detract from the quality of his playing which I remember as profound and aristocratic, despite his tender years.
Read Julian Lloyd Webber: A glittering career
Read 'I felt the power suddenly go from my bowing arm' – Julian Lloyd Webber on facing the unthinkable
Those lucky enough to have heard Marius May in concert will never forget his touching, focused tone and intense concentration. For the many who never had that privilege it is to be hoped that the BBC will re-broadcast some of the performances he gave for Radio 3 as a tribute to this consummate artist.
This article was published in the July 2021 Carlo Bergonzi 'Baron Knoop' issue

Micro-CT scanning technology reveals the secrets of the 1735 Carol Bergonzi 'Baron Knoop' violin. Explore all the articles in this issue .Explore all the articles in this issue

More from this issue…