London Symphony Orchestra first violinist Maxine Kwok offers tips for string candidates on preparing for orchestral auditions in this interview from 2014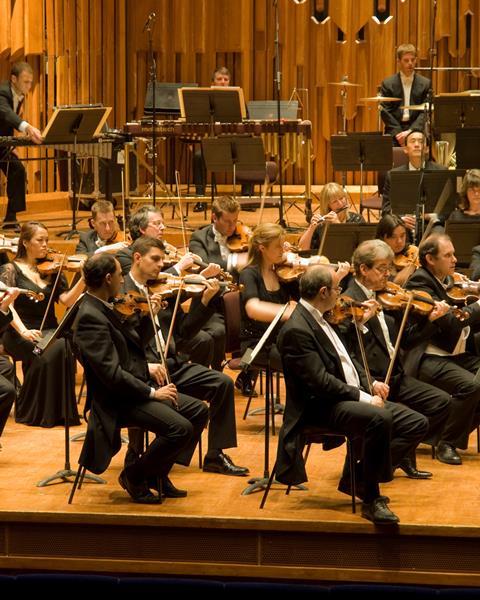 What is a panel looking for primarily from the orchestral excerpts?
The main things I am looking for when I sit on an audition panel are quite simple – good rhythm, technique and intonation, all within a beautiful sound. These are going to be at the crux of a good orchestral musician. The excerpts can feel very disjointed because they are just that, short excerpts! But it is important to know the piece as a whole because chances are you will be playing it at some point in your career so it doesn't hurt to add some extra preparation.
How would you advise candidates to study the excerpts beforehand?
In this day and age of the internet, it is so easy and even free to listen to the excerpts. The most common mistake I have heard in over ten years of sitting in on auditions is candidates not preparing the excerpts properly. You can easily Youtube / Spotify the pieces and even better is if you listen to recent recordings of the orchestra that you are auditioning for, if possible. Don't worry about fingerings and bowings in the part you are given; use them as a guide but if you really feel strongly about changing something, go ahead. Think carefully about how you would perform them in the orchestra. Is this passage an accompanying figure? What kind of articulation would work within a section? By listening to the music, these questions should be easily answered. Download a free metronome app and start slowly. This is invaluable as having a strong basis in the rhythm is going to be helpful come the audition, when most have a tendency to rush due to nerves.
Are there common errors that candidates make?
The worst is when the auditionee has obviously never heard the excerpts before and therefore the tempi and style are completely wrong. There's no excuse for this and shows a lack of real interest in orchestral playing. Also auditions can be held in everything from rooms the size of broom cupboards to being onstage at a concert hall. Try to temper the dynamics accordingly. Ideally you want the panel leaning forward in their seats, not pinned to the back of their chairs!
How do panels weight the importance of the excerpts versus the concerto performance?
Never underestimate the importance of the excerpts. I have heard so many violinists over the years, who were dazzling in their concertos, only to fall short when it was time for the excerpts. Remember that the job you are going for will entail you playing these for years to come rather than performing solos. There have been players who were not so strong in their audition concertos but their excerpts were intelligently played which won them a trial.
Are there certain concertos which impress the panel and others that are less well thought of?
It's not the time to play little-known concertos – rather than the panel concentrating on your performance, they will be assimilating the new piece. For violinists we hear mostly the Tchaikovsky, Sibelius and Brahms concertos but there are so many to choose from that are standard repertoire. Make sure to always prepare the cadenza in your Mozart and main concerto. Some orchestras request playing the concertos from memory; I personally think it's up to the candidate but no one wants to see a player completely glued to the music stand.
Can candidates be penalised for overly individualistic interpretations of their concerto, if technique and sound are good?
In my opinion we all have our ideas of interpretation but I think the panel try to leave these at the door. This is when the trial system comes into its own. In this case, if the player was excellent in all other aspects, then they would be offered a trial and observed within the section as to whether they could fit in playing in a group, or their individual style was too at odds with being a section player.
What should candidates wear to create a good impression?
Be comfortable! But do remember, if your audition is not held behind a screen, that you are on show and you want to create a professional impression. I've seen ripped jeans teamed with T-shirts (that didn't quite meet the waistband) to full-on evening dress. Somewhere in between is best; if in doubt, you can't go wrong with smart black trousers and a blouse/shirt.
Would the panel expect different qualities in the playing for a leadership versus a rank and file role?
You would most likely have a different set of excerpts to reflect the higher position of the job which would include solos from the orchestral repertoire. Definitely for any leadership positions the panel is looking for someone who is more soloistic and individual.
Does it help to have a lesson with a member of the orchestra beforehand or is this thought to be ethically problematic?
It's not considered unethical since members of the panel will often have friends auditioning or even colleagues playing for a promotion – so if you feel it would help your preparation and someone in the section is willing to hear you play, then try to arrange it. Do bear in mind orchestral musicians can be very busy and are often on tour so don't leave it until the last minute. Also be aware that panels' decisions are usually decided on a democratic vote, so the person you played to the week before may have loved your playing but the other panel members might be looking for different qualities.
Do you have any advice on how to calm nerves?
Firstly, remember, however scary they may look, the panel are not there to trap you; they want you to play well! Allow enough time to get to the venue so there is no added stress with delays to transport etc. Take your time tuning and take some deep breaths to get a sense of the space you are in. Before the actual audition day, good preparation is the key. As well as your practice, make sure you play to as many people as you can and put yourself in an audition situation so you know what might fall apart under pressure. Even if it's members of your family asking you for excerpts in random order, it all helps!