The celebrated American solo bassist discusses the importance of expression and communication in music making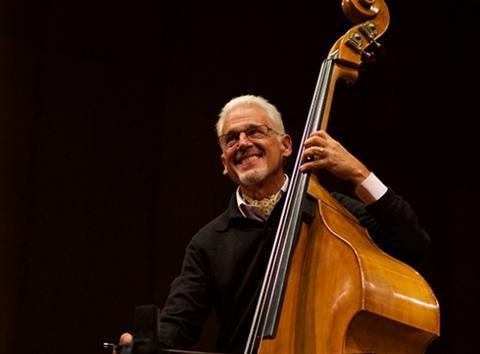 Discover more Featured Stories like this in The Strad Playing Hub
Read more premium content for subscribers here
My grandfather's best friend, Uda Demenstein, was my first teacher. In fact he taught three generations of bassists in my family. He lived just across the street and would work with me every day after school. He always stressed the importance of maintaining a satisfying sound, no matter how difficult the technical challenges. Although Uda had a strong influence on me, it was from my grandfather that I gained the wisest advice. After I played him a Simandl exercise, he scolded me mercilessly for playing it without 'feeling', saying that I should never do that again. I am positive my approach to the bass was a result of Uda's training and my grandfather's advice.
Audiences were largely unfamiliar with the bass as a solo instrument when I started out, and most of my repertoire consisted of transcriptions. I would try to find lesser-known works to transcribe, so as not to receive criticism from purist audiences. But for young bassists these days, I would advise them to look for known masterworks to play, and not be fearful about transcribing them. It opens up a door to audiences, as what you are playing is familiar. And if you're going to play transcriptions, make sure you do something different and wonderful with the original piece.
My experiences playing in Japan early in my career, where I was embraced for my lyrical ability and natural humour, inspired me to bare my soul in ways that were never respected in other parts of the world. It was the first time in my life that I felt the audience was with me. There was a childlike quality to their appreciation for the music, which is often missing in the West and should be encouraged early on. Having dedicated several years of my life to teaching in primary schools, I now realise that you don't have to do much in the way of humour or sadness to get a response. You simply need to be natural and share your love for music without needing to 'put on a show'. I would encourage young musicians to play to all audiences and explore every type of venue. It opens you up as a musician and automatically makes you a more honest player.
My unwitting upsetting of the apple cart meant that I encountered a lot of negativity from my bass colleagues during my career. I learnt to ignore it all, respect my colleagues for their point of view, and realise that the animus lay with them, not me.
Now I would like to see the music world do something to defy the marketers and become more involved in educating people about classical music. To keep classical music alive, it is important to pay more attention to the unknown great musical talents rather than rely solely on the most famous, well-marketed musicians. We must become smarter and learn how to spread the gospel of the great product we have to offer for enriching people's lives.
INTERVIEW BY RITA FERNANDES
This article was published in the November 2021 Chad Hoopes issue

The US violinist on making unconventional career choices, and sharing his knowledge with the next generation of players. Explore all the articles in this issue . Explore all the articles in this issue

More from this issue…