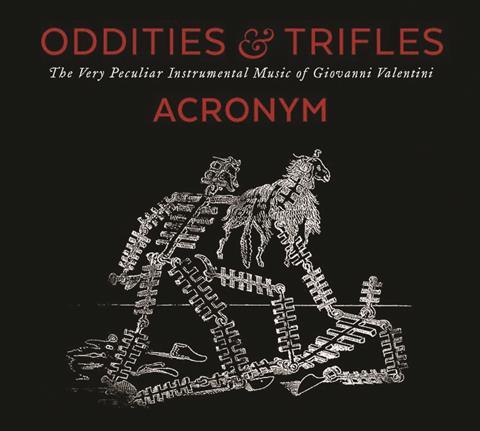 The Strad Issue: December 2016
Description: Inventive music from a mysterious Italian composer
Musicians: Acronym
Composer: Valentini
Catalogue number: OLDE FOCUS RECORDINGS FCR 904
Giovanni Valentini was born in Venice (or thereabouts) in 1582 (ditto). He worked in the courts of Warsaw and Vienna and composed a vast amount, but a lot of it wasn't published, and today his music is scattered around Europe. Acronym (the 'Altmusik Camerata Resurrecting Old – but New to You – Music'), a twelve-strong string band, has tracked down, and in some cases reconstructed, the works on this CD, only one of which, they think, has been recorded before. Valentini was an innovator, with a taste for harmonic and metrical experiment. His liking for chromatic coloration and lingering suspensions is immediately apparent in the opening Sonata no.5 in G minor, switching between slow and energetic, with crisply articulated playing. Many of these works are characterised by constant alternation of contrasting elements, now solemn, now dancing. The writing is rich and captivating, frequently with terrific snapping rhythms.
The 17 tracks here, written for various forces, mostly last between two and five minutes. One of them is longer, a Sonata in D major that runs to over nine minutes. Violinist Beth Wenstrom plays it with vitality and eloquent phrasing, as well as agility: the writing is constantly inventive, sometimes technically demanding and strikingly chromatic. There is some rather wonderful music on this CD, played with textural clarity and warmth, aided by a fine recording.
Tim Homfray