After many months of limited capacity, the venue will host over 500 concerts starting from 1 September, including several stars from the string playing world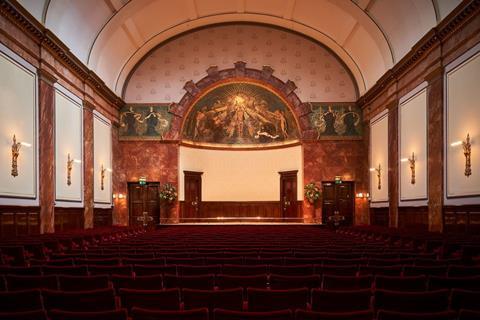 Wigmore Hall has announced its season line up for 2021-22, with a return to the pre-pandemic level of programming.
Across more than 500 concerts, Wigmore Hall will welcome over 2,500 musicians from within the United Kingdom as well as from over 30 nations, most of whom will be returning to UK for the first time since the outbreak of the pandemic in March 2020.
Prominent string players making several appearances include violinists Isabelle Faust, Alina Ibragimova, Christian Tetzlaff, violists Lawrence Power and Timothy Ridout, cellists Steven Isserlis, Leonard Elsenbroich and Ayanna Witter-Johnson and double bassist Leon Bosch, who will hold a concert commemorating his 60th birthday. The music of Beethoven will be celebrated belatedly a year after the composer's 250th anniversary with a Beethoven String Quartet cycle from the Jerusalem Quartet, the complete Cello Sonatas from Leonard Elschenbroich and Alexei Grynyuk, and the complete Violin Sonatas from Isabelle Faust and Alexander Melniko
Young people under-35 will have special access to 25,000 tickets at £5 for selected concerts throughout the year. Over 150 concerts will be streamed online next season, beginning with 15 streams in September.
John Gilhooly, Artistic and Executive Director of Wigmore Hall, said, 'It has been a great joy welcoming audiences back to Wigmore Hall again, with the hope of fuller houses from September. Having navigated through the most difficult period in the Hall's history, we are under no illusion about the challenges ahead. There is the possibility of postponements or cancellations as each international territory moves through this crisis at a different pace. However, we also want to be as confident as we possibly can be, and we will be quick on our feet in reacting to challenges, as required, to deliver this, with solutions in the Hall itself, or online, as we have done right through this crisis.'
Read: BBC Proms to open at full capacity