Robert Cain demonstrates how to make a violin out of cardboard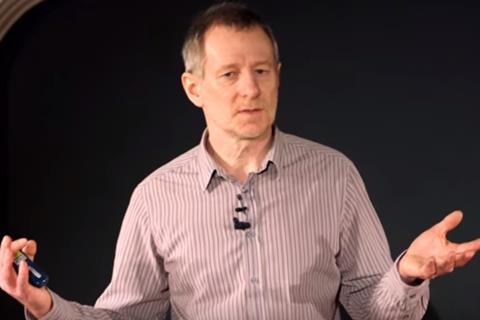 A luthier from Newark, famous for his participation in BBC4's 'Scrapheap Orchestra', has shown off his skills on a popular children's TV programme.
Robert Cain, who teaches at the Newark School of Violin Making, appeared in an episode of the CBeebies Junk Rescue series called 'Cardboard Packaging,' demonstrating to the programme's presenter, Danny how to make a violin out of cardboard at his workshop on Appletongate.
Cain told the Newark Advertiser: 'We had a great time crammed into my workshop filming the various stages…You can actually make a violin out of cardboard and many other materials and the results can be very impressive.'
Watch the TED talk below in which Robert Cain explains what happens when music meets recycling, inspired by his experience as a professional violin maker. His talk finishes with a performance on a violin that has been crafted out of 100% recycled materials.