The three contestants will go on to perform in the pre-final concert on Friday 8 April with their choice of concerto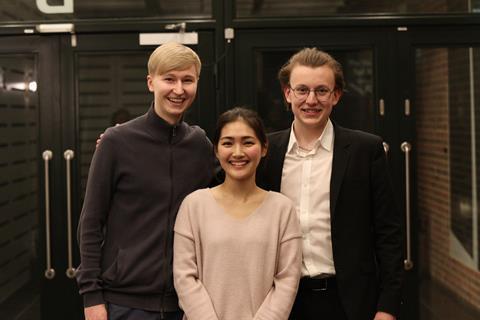 Three violin finalists have been selected following Wednesday's semi-final round of the Carl Nielsen International Competition in Odense. They are:
Hans Christian Aavik (23, Estonia)
Eun Che Kim (24, South Korea)
Bohdan Luts (17, Ukraine)
The finalists will perform at the pre-final on Friday 8 April, with their choice of concerto. Aavik will perform Tchaikovsky Violin Concerto, while Kim and Luts will both perform Sibelius Violin Concerto. The concert will be livestreamed on The Strad website at 7.30pm CET. The performances will be accompanied by the Copenhagen Philharmonic, conducted by competition president Nikolaj Szeps-Znaider.
Following the pre-final, the contestants will each perform the Nielsen Violin Concerto on Sunday 10 April at 2pm, accompanied by the Odense Symphony Orchestra, under the baton of Daniela Musca. The winner of the top prize, which includes €12,000 cash, a record deal and numerous concert engagements, will be announced that evening.