12 violinists and 11 cellists have been selected to participate in the semi finals, which will take place in September 2022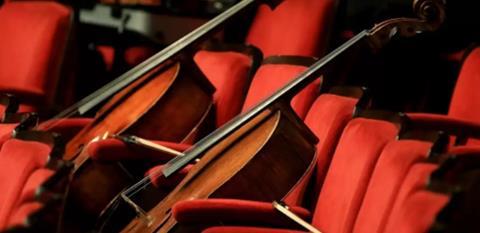 Following an online selection round which took place from 6 to 23 May, the contestants for the violin and cello disciplines of the George Enescu International Competition have been announced.
The cello contestants were announced first, as the next round for the cello discipline will take place on 5 and 6 September at the Romanian Athenaeum in Bucharest. The participants are: Sofia Blându (Romania), Constantin Borodin (Moldova / Romania), Maria-Izabela Ghergu (Romania), Goeunsol Heo (South Korea), Jisoo Kim (South Korea), Benjamin Kruithof (Luxembourg), Jiaqi Liu (China), Constantin Siepermann (Germany), Francesco Stefanelli (San Marino), Ileana Waldenmayer (Italy) and Aihao Zheng (China).
The violin semi finals will take place on 10 and 11 September. The 12 contestants are: Stefan Aprodu (Romania), Takamori Arai (Japan), Kristina Besman (Russia), Heidi Hatch (Spain), Andrea Hughes (USA), Yoko Ishikura (Japan), Maria Marica (Romania), Yoanna Ruseva (Bulgaria), Reika Sakamoto (Japan), Christian Sebastianutto (Italy), Ming-Chun Teng (Taiwan) and Grégoire Torossian (France).
Prizes for both disciplines include first prize of €15,000, second prize of €10,000 and third prize of €5000. Other prizes include concert opportunities at the 2023 and 2024 editions of the George Enescu International Festival, as well as career guidance from Askonas Holt.
The cello jury is formed of David Geringas (chair), Natasha Brofsky, Marin Cazacu, Enrico Dindo, Leonid Gorokhov, Alexandra Guțu, Reinhard Latzko, Meehae Ryo and Tsuyoshi Tsutsumi.
The violin jury will consist of Dmitry Sitkovetsky (chair), Remus Azoiței, Frank Huang, Paul Kantor, Simon James, Silvia Marcovici, Igor Petrushevski, David Grimal and Krzysztof Wegrzy.