As part of a wide-ranging career, Shtrum played as a member of the orchestra for movies including Titanic and ET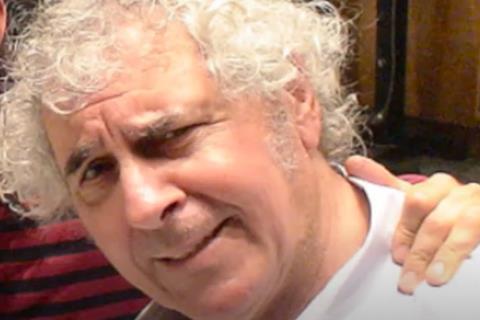 The Israeli-American violinist and composer Haim Shtrum has died from Covid-19. He was 81 years old.
Born in Tel-Aviv, Isarel, Shtrum moved to the United States as a student of Dorothy DeLay and Louis Persinger at the Juilliard School in New York City, where he also studied with Isidore Cohen, Felix Galimir, Bernard Wagenaar and Jacob Druckman.
After graduating from the Juilliard School, Shtrum joined the University of Delaware String Quartet as Artist-in-Residence. Three years later he became a member of the Detroit Symphony Orchestra. While in Detroit, he played with the St. Clair String Quartet and also studied composition with George Wilson at the University of Michigan.
Later he moved to Los Angeles, where he joined the faculty at UCLA as a member of the string-quartet-in-residence, and was known as quite a personality in the greater LA classical music community.
Shtrum also joined the Los Angeles Chamber Orchestra under Neville Marriner, and performed as a soloist in various chamber and new music concerts, including the Monday Evening Concerts at the Los Angeles County Museum of Art.
He played as part of the orchestra for many iconic movie soundtracks, among them Godfather 2, Godfather 3, Schindler's List, Titanic, Jaws 1, Jaws 2, The Shawshank Redemption and E.T. He also performed with singers such as Elvis Presley, Frank Sinatra, Madonna, Céline Dion, Ray Charles, Eric Clapton and Elvis Costello; and bands including the Bee Gees and Earth Wind and Fire.
Many of his compositions were performed in California, two of which - Symphony in G and 'Continuum' - he conducted himself with the San Luis Obispo Symphony Orchestra.
Many colleagues and friends have made tributes to Shtrum on Facebook. His friend of over 40 years Jean Sudbury writes: 'He was an amazing violinist and composer of great renown, always in a good mood with a great sense of humor. He was always there for anyone.'
Meanwhile the violist Lynn Grants writes: 'I will always remember his warmth, his wonderful violin playing, and his wild, curly hair.'