The American pedagogue who studied with Dr Shinichi Suzuki has died, aged 77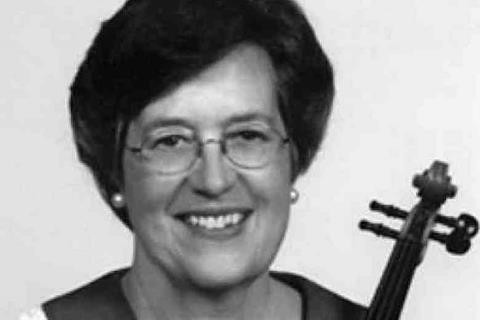 The American violinist and pedagogue Alice Joy Lewis, who trained over 1000 teachers in the Suzuki School of Violin Method, has died. She was 77.
Lewis was one of the first Americans to study with Dr. Shinichi Suzuki at the Talent Education Institute in Matsumoto, Japan, having met him at Project Super, in 1966, at the Eastman School of Music. She founded the Ottawa Suzuki Strings and went on to serve as the program's administrator while also teaching violin and viola lessons, ensembles, group classes, and directing performances.
She taught at the Suzuki Method World Conventions in Dublin, Ireland, and Matsumoto, Japan, as well as at the Pan Pacific Conference in Adelaide, Australia. She was also a recipient of the Excellence in Teaching Award from the Suzuki Association of Americas – as well as the Lifetime Achievement Award and Suzuki Chair Award.
In a 1967 article in the Ottawa Herald, Lewis said that she enjoyed teaching small children because they are 'spontaneous and free' and 'you never know what's going to happen next.' She also said that the aim of her Suzuki program was not necessarily to produce concert artists but 'to create people who are able to participate in the arts and become more human because they know something about the arts.'
However, Lewis's teaching did create professional musicians - among them her son Brian, who was a longtime assistant to Juilliard violin pedagogue Dorothy DeLay and became a Professor of Violin at the University of Texas's Butler School of Music.
Lewis is survived by two sons, Brian Lewis and Stephen Lewis, and daughter Beth Lewis.