Icelandic violin maker Hans Jóhannsson has made more than 300 instruments over his 46-year career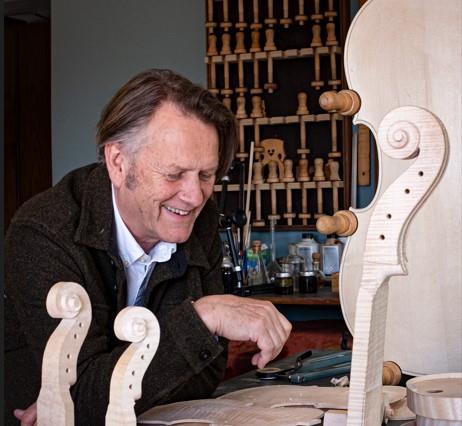 Read more news stories here
In possibly the first ever event of its kind, a festival dedicated to a living luthier will take place in Reykjavík, Iceland. 'Echoes of the Ages' celebrates the work of violin maker Hans Jóhannsson who, over a five-decade career, has made around 300 instruments.
The festival will take place from 1 to 15 October 2023, primarily at Ásmundarsalur, an exhibition space next to Reykjavík's cathedral where Jóhannsson originally presented some of his instruments in 1981 after finishing his studies at the Newark School of Violin Making. The exhibition will include violins, violas, cellos, double basses and various other instruments from 1977 to the present day. There will also be several solo and duo performances by musicians performing on Jóhannsson instruments, as well as demonstrations of experimental instruments and a panel discussion on how contemporary technology can combine with the age-old traditions of instrument making.
The event will culminate in a performance at Reykjavík's Harpa concert hall on 15 October, where an ensemble will perform on 35 Jóhannsson instruments, conducted by Bjarni Frimann Bjarnason. The concert will include works by Richard Strauss, Maria Huld Markan and Úlfur Hansson.
'After all the years of living abroad, I am always surprised at how many amazing string players there are right here at home,' said Jóhannsson. 'This is partly vecause of an excellent system of music schools for small children and, of course, the widespread general interest in music and concerts in general, but there seems also to be a tendency for classically trained musicians to cross musical and media boundaries. This is possibly because Iceland doesn´t have a long musical canon to adhere to, and it might therefore be easier to break rules in a creative way. The closing concert will be an extraordinary moment for me, after whittling away at some pieces of wood, to hear the result of all that toil in a performance of over 35 instruments.'
As well as making instruments, Jóhannsson is also a researcher, having worked closely with electrical engineering professor Patrick Gaydecki of Manchester University. His article on mixing varnish can be found in the March 2017 issue of The Strad.
Photo: Gabriel Filipusson Patay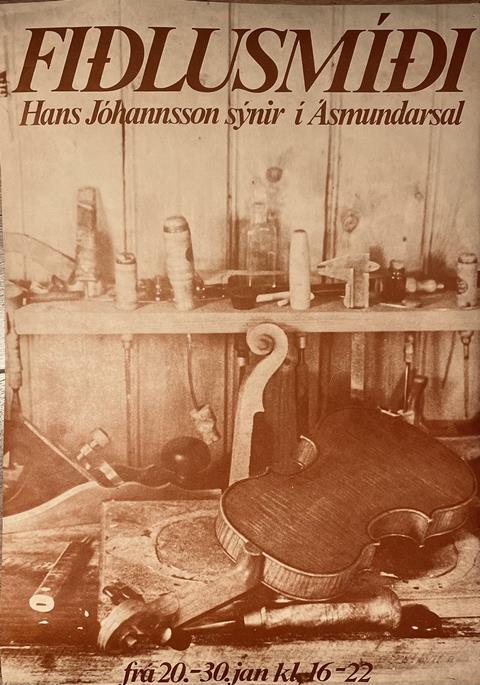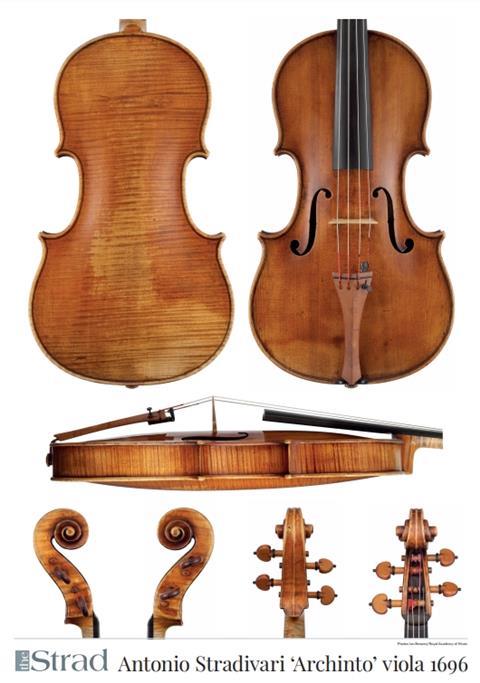 The Strad's exclusive instrument posters, most with actual-size photos depicting every nuance of the instrument. Our posters are used by luthiers across the world as models for their own instruments, thanks to the detailed outlines and measurements on the back.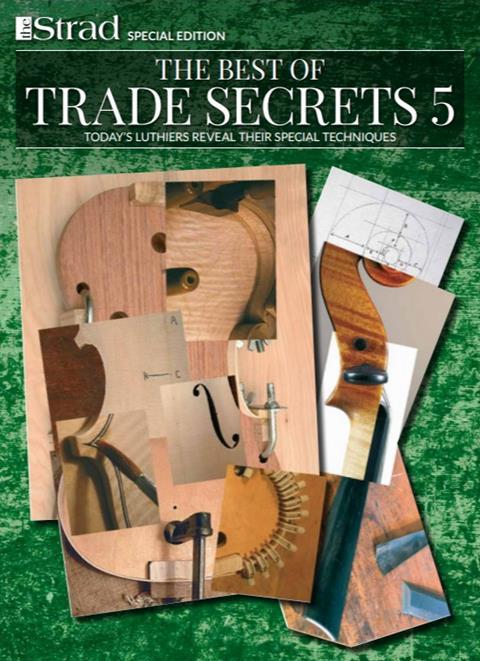 The number one source for a range of books covering making and stinged instruments with commentaries from today's top instrument experts.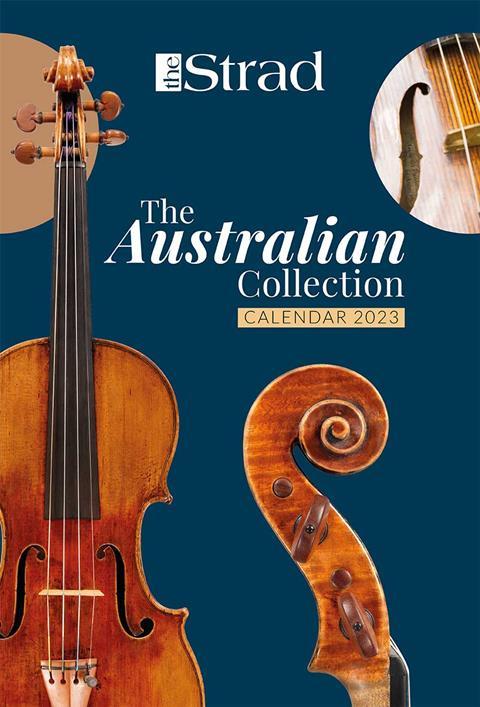 This year's calendar celebrates the top instruments played by members of the Australian Chamber Orchestra, Melbourne Symphony, Australian String Quartet and some of the country's greatest soloists.
Reference
<div class="ArticleShopProductsIntro">
 <div class="sectionhead"><h2><a href="https://www.thestradshop.com?utm_source=thestrad.com&utm_medium=referral&utm_campaign=LutherieArticlePromoBox" target="_blank">Available on The Strad Shop</a></h2></div>
 <p>An exclusive range of instrument making <a href="https://www.thestradshop.com/store/product-category/the-strad-merchandise/the-strad-merchandise-posters?utm_source=thestrad.com&utm_medium=referral&utm_campaign=LutherieArticlePromoBox" target="_blank">posters</a>, <a href="https://www.thestradshop.com/store/product-category/the-strad-merchandise/the-strad-merchandise-books?utm_source=thestrad.com&utm_medium=referral&utm_campaign=LutherieArticlePromoBox" target="_blank">books</a>, <a href="https://www.thestradshop.com/store/product-category/the-strad-merchandise/the-strad-merchandise-calendars?utm_source=thestrad.com&utm_medium=referral&utm_campaign=LutherieArticlePromoBox" target="_blank">calendars</a> and information products published by and directly for sale from <a href="https://www.thestradshop.com?utm_source=thestrad.com&utm_medium=referral&utm_campaign=LutherieArticlePromoBox" target="_blank">The Strad</a>.</p>
</div>
<div class="ArticleShopProductsContainer">
 <div class="ArticleShopProduct">
  <div class="ArticleShopProcuctInnerPadding">
   <div class="ArticleShopProductHeader"><h3><a href="https://www.thestradshop.com/store/product-category/the-strad-merchandise/the-strad-merchandise-posters?utm_source=thestrad.com&utm_medium=referral&utm_campaign=LutherieArticlePromoBox" target="_blank">Posters</a></h3></div>  
   <div class="ArticleShopProductImage"><a href="https://www.thestradshop.com/store/product-category/the-strad-merchandise/the-strad-merchandise-posters?utm_source=thestrad.com&utm_medium=referral&utm_campaign=LutherieArticlePromoBox" target="_blank"><img alt="Posters" src="https://dnan0fzjxntrj.cloudfront.net/Pictures/480xAny/P/web/a/t/j/poster1_541257.jpg" width="200" height="276" border="0" /></a></div>	 
   <div class="ArticleShopProductText"><p>The Strad&#8217;s exclusive instrument posters, most with actual-size photos depicting every nuance of the instrument. Our posters are used by luthiers across the world as models for their own instruments, thanks to the detailed outlines and measurements on the back.</p></div>
  </div>
 </div>
 <div class="ArticleShopProduct">
  <div class="ArticleShopProcuctInnerPadding">
   <div class="ArticleShopProductHeader"><h3><a href="https://www.thestradshop.com/store/product-category/the-strad-merchandise/the-strad-merchandise-books?utm_source=thestrad.com&utm_medium=referral&utm_campaign=LutherieArticlePromoBox" target="_blank">Books</a></h3></div>
   <div class="ArticleShopProductImage"><a href="https://www.thestradshop.com/store/product-category/the-strad-merchandise/the-strad-merchandise-books?utm_source=thestrad.com&utm_medium=referral&utm_campaign=LutherieArticlePromoBox" target="_blank"><img alt="Books" src="https://dnan0fzjxntrj.cloudfront.net/Pictures/480xAny/P/web/u/y/s/tradesecret5coverv2shop1_960249_crop.jpg" width="200" height="276" border="0" /></a></div>	 
   <div class="ArticleShopProductText"><p>The number one source for a range of books covering making and stinged instruments with commentaries from today&#8217;s top instrument experts.</p></div>
  </div>
 </div>
 <div class="ArticleShopProduct">
  <div class="ArticleShopProcuctInnerPadding">
   <div class="ArticleShopProductHeader"><h3><a href="https://www.thestradshop.com/store/product-category/the-strad-merchandise/the-strad-merchandise-calendars?utm_source=thestrad.com&utm_medium=referral&utm_campaign=LutherieArticlePromoBox" target="_blank">Calendars</a></h3></div>
   <div class="ArticleShopProductImage"><a href="https://www.thestradshop.com/store/product-category/the-strad-merchandise/the-strad-merchandise-calendars?utm_source=thestrad.com&utm_medium=referral&utm_campaign=LutherieArticlePromoBox" target="_blank"><img alt="Calendars" src="https://dnan0fzjxntrj.cloudfront.net/Pictures/480xAny/P/web/t/u/a/calendar_2023_cover_376741.jpg" width="200" height="276" border="0" /></a></div>	 
   <div class="ArticleShopProductText"><p>This year&#8217;s calendar celebrates the top instruments played by members of the Australian Chamber Orchestra, Melbourne Symphony, Australian String Quartet and some of the country&#8217;s greatest soloists.</p></div>
  </div>
 </div>
</div>
<!-- clear floats --><div class="ArticleShopProductsClearFloats"></div>
<div class="ArticleFindMoreProductsCTA">
<h2><a href="https://www.thestradshop.com?utm_source=thestrad.com&utm_medium=referral&utm_campaign=LutherieArticlePromoBox" target="_blank">Find more on The Strad Shop</a></h2>
</div>
<p></p>