MingHuan Xu's 1758 Nicolò Gagliano violin, plus two other instruments, had been missing since 11 May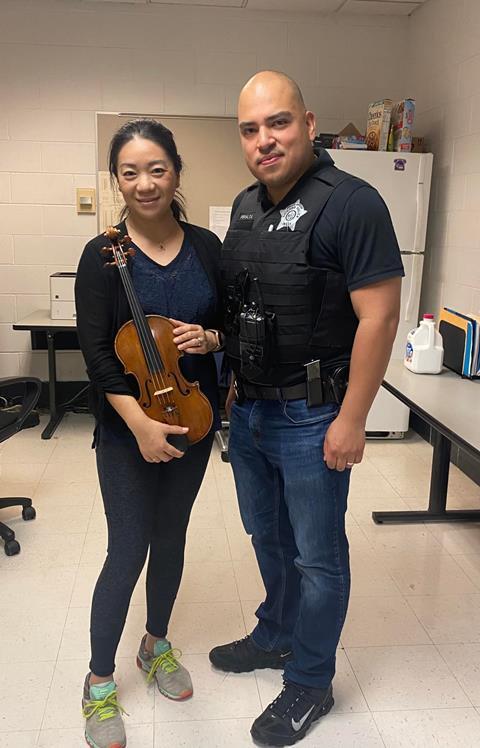 'Happy, relieved and grateful' are words that MingHuan Xu used to describe the recovery of three instruments that had been stolen from her South Loop Chicago home in May.
The instruments, which comprised Xu's 1758 Nicolò Gagliano violin, a late-1990s Oliver Radke violin and her son's half-size cello, were stolen from her home in the early hours of 11 May, while Xu and her family slept.
Following a month-long search for the instruments, where Xu had offered a reward of $10,000, she declared that the instruments had been returned to her undamaged by the Chicago Police Department on 15 June.
'My heart-felt gratitude for the Chicago Police Department for recovering our instruments. Special thanks to Detective Peralta, for his amazing work and dedication that brought our instruments back home undamaged.
'I also wanted to thank everyone for sending messages, prayers and positive vibes. We would not have done this without everyone's amazing support, compassion and empathy. I can finally sleep better tonight.'
Xu is a concert violinist and head of strings at Chicago College of Performing Arts, Roosevelt University. She managed to borrow a violin for performances while her Gagliano was missing.