Violinist Misako Akama will begin the role in September 2022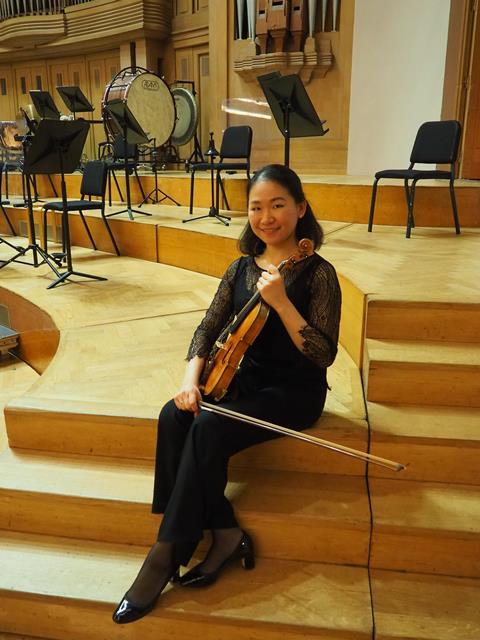 Following a successful trial period, Japanese violinist Misako Akama has been named as the new concertmaster for Belgian National Orchestra.
'We are pleased to announce that Misako Akama will officially join the orchestra as concertmaster from September 2022,' stated the orchestra on social media. 'Congratulations to her!'
The 29-year-old violinist Akama was born in Japan and studied with Roland Daugareil and Seiji Kageyama. She received her bachelors and masters degrees, as well as an artist diploma, from Paris Conservatoire. She previously studied at the Toho Gakuen High School of Music in Japan.
A candidate of the 2019 Queen Elisabeth Competition, Akama won first prize in the 2015 Varna International Violin Competition, as well as the Pierre Boulez special mention prize at the 2014 Long Thibaud Crespin Competition, as well as second prize and the Mozart prize at the Henri Marteau International Violin Competition in the same year.
The news follows the recent announcement of another concertmaster for a Belgian orchestra. Last month, Belgian violinist Sylvia Huang won the top job of concertmaster Brussels National Opera La Monnaie De Munt in Brussels.