The American Quartet has been honoured with an Edison award for career achievement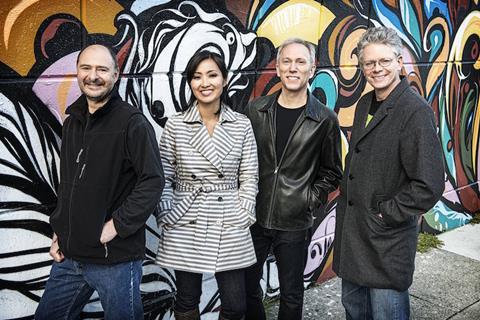 The Kronos Quartet has received the Ouevreprijs for career achievement by the Edison Foundation. The Dutch award was presented to the American ensemble at the annual Edison Klassiek Awards on Sunday.
'Since the first performance in 1973,' says the award jury, 'Kronos Quartet has recorded more than 50 albums, invariably filled with new notes for the string quartet. It is high time to crown this unique achievement with an Edison Klassiek Ouevreprijs.' The Kronos has previously received Edisons for the albums Black Angels in 1991 and Kronos Caravan in 2001.
One of the oldest music awards in the world, the Edison Awards - named after the inventor of the phonograph, Thomas Edison - are the annual Dutch prizes given for outstanding achievements in the music industry. This year's classical music category awards were presented at a ceremony in Amsterdam on Sunday, during which the Kronos performed live. Previous recipients of the award include Bernard Haitink, Itzhak Perlman and Daniel Barenboim.