As an alternative to the cancelled Handel festival, Halle's Handel House is to livestream a celebration of the German composer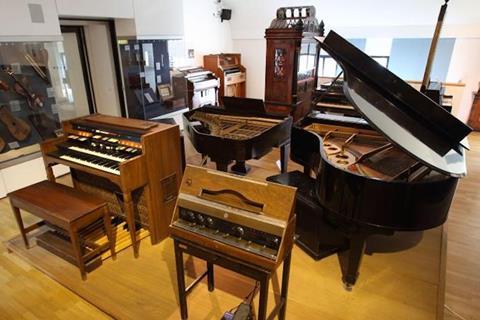 Following the cancellation of the Handel Festival in Halle, Germany, the city's Handel House, where the composer was born in 1685, is to livestream online performances from various Baroque musicians tomorrow (Saturday 6 June).
Among them is the countertenor and Handel Prize winner 2020 Valer Sabadus, the tenor Daniel Behle, the bass baritone Andreas Wolf, the Lautten Compagney Berlin under the musical direction of Wolfgang Katschner, the Pera Ensemble with Mehmet C. Yeşilçay, the G.A.P.-Ensemble with Emilio Percan, the Classical Crossover specialist Bernd Ruf and musicians from the German Pops Band and Singers.
Read: 5 festivals that hope to go ahead this summer (at least in part)
Read: Sun Valley Music Festival goes online
Read: Grand Teton Music Festival cancels 2020 event but announces immersive filmed festival instead
Presented by Clemens Birnbaum, Director of the Handel House Foundation and Director of the Handel Festival, the event will take place from 4 pm to 10 pm, and can be viewed on YouTube www.youtube.com/channel/UCIesA9HoJIloRRyPGZhwblQ and the Handel Festival Facebook page www.facebook.com/haendelfestspielehalle/.