The Ukranian violinist wins €25,000, loan of a Giovanni Battista Guadagnini violin and many solo engagements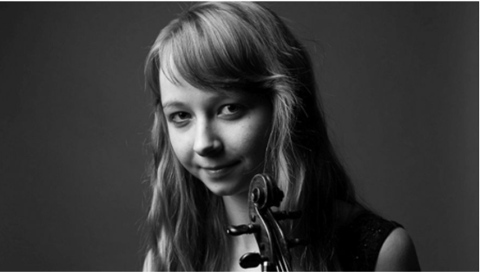 Ukrainian violinist Eva Rabchevska has won 1st prize at the 2021 Stuttgart International Violin Competiton, the final round of which was held on Sunday 25 July.
The 24-year-old played Tchaikovsky's Violin Concerto to scoop the 1st prize package of €25,000, a loan of a 1746 Giovanni Battista Guadagnini violin and numerous concerto performances with orchestras in Germany. 2nd prize of €15,000 was awarded to 18-year-old Hana Chang from United States and 25-year-old Anna Agafia Egholm from Denmark won 3rd prize of €10,000.
Rabchevska is a graduate of the Bratislava State Conservatory and currently studies at the Escuela Superior de Música Reina Sofía in Madrid. She was a finalist in the Queen Elisabeth Competition in 2019 and has previously won the Karol Lipinski competition and Henryk Wieniawski International Compeition for Young Violinists.
Here is her performance of the Tchaikovsky Concerto in the final round:
Read: 'I have never entered a competition hoping to win' - Emma Wernig
Read: Violinist Yume Tomita wins 1st prize at the 2021 Il Piccolo Violino Magico Competition