The ensemble will forego March concerts in Finland, France, Spain, Austria and Poland as a precaution in the light of coronavirus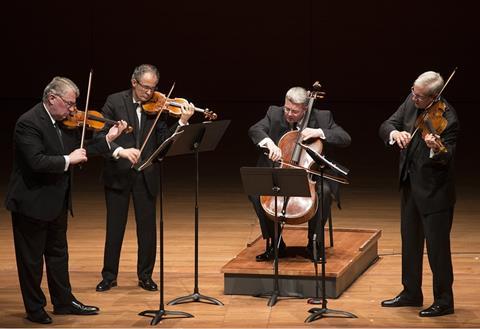 The Emerson Quartet has announced the cancellation of upcoming March concert dates in Europe, in light of the coronavirus outbreak.
The ensemble announced on Twitter that it will not be travelling to Europe to perform in Finland, France, Spain, Austria and Poland this month:
'After three concerts and one masterclass were cancelled by government decrees, we decided not to risk travelling to Europe. We very much regret the necessity of cancellation and look forward to the eventual rescheduling of most of these concerts, and for a return to normalcy.'
On Wednesday morning Eastern Time US President Donald Trump announced sweeping travel restrictions on 26 European countries in a bid to combat the spread of the coronavirus.
The ban applies to travellers from countries which are members of the Schengen border-free travel area. The UK, Ireland and other non-Schengen countries are unaffected. US citizens are also exempt.