The Library of Congress has backed out of an agreement to house the collection of 263 instruments after failing to raise the necessary funds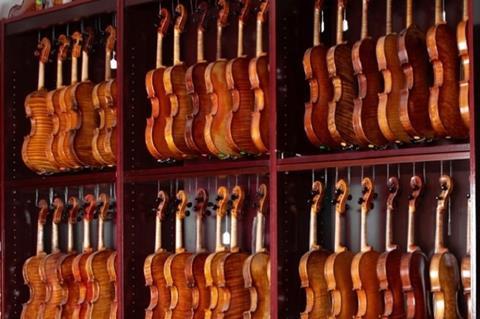 A collection of 19th- and early 20th-century American violins is likely to be broken up with fundraising efforts stalled and the US Library of Congress management appearing to have lost interest.
In August 2016 the LOC annouced it was planning to acquire a collection of 263 American violins owned by guitar virtuoso and violin dealer David Bromberg for $1.5m.
Bromberg, of David Bromberg Fine Violins, began buying the instruments in the late 1960s as a sideline to his guitar career which included collaborations with George Harrison and Bob Dylan.
The library had planned to keep the instruments together in a single collection as part of a new centre for the study of American violins. 'It's the only memorial that hundreds of American violin makers are going to have,' Bromberg said at the time.
However, in a statement released on social media on Tuesday, Bromberg and his wife, the artist Nancy Josephson, wrote that they feared all options had been tried and the collection would have to be split into more manageable lots.
'As you may know, we've been working with the Library of Congress to plan for the David Bromberg American Violin Collection to be housed in their Music Department,' the statement reads.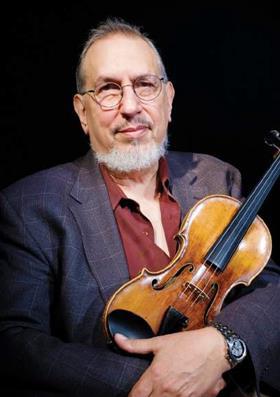 'Carefully curated over a half century, the Collection tells the story of the immigrant experience through these beautiful, functional instruments. Each violin maker has their own story and, collectively, the violins they created narrate the distinct history of the art form. This Collection has been a living document, and the Library was to be a place to study the Collection, create robust programming and provide a place where this unique slice of American history could be enjoyed in perpetuity.'
The couple had signed an agreement with the library in 2016, by which they would donate two thirds of the collection and receive $1.5m. However, the agreement lapsed in 2018 before the necessary funds had been raised. 'Though the Library would still love the Collection to be part of its holdings, the new administration has refocused its development resources,' the statement continues.
According to Delaware Online, senator Tom Carper took up the case with the LOC suggesting the contract be extended while fundraising attempts continue, but was told that the library would now only be prepared to accept the collection as a gift 'if the couple could also donate $200,000 for programs and violin maintenance'.
'The Library has assured us that, if we were able to fully donate the Collection or find donors interested in funding the placement, they would gratefully accept the Collection,' the statement from Bromberg and Josephson says.
'Having worked hard to find ways to accomplish this, however, we find ourselves out of options that will keep the Collection intact.
'We face the challenge of breaking up the Collection with sadness: The 50-year legacy, 263 violins strong, spanning instruments made between 1848-1950 is not replicable. It has been exhibited worldwide, written about, photographed and included in magazines and books. It has been held in the highest regard by violin enthusiasts as well as those interested in our country's unique history.'
To view the LOC's fundraising brochure regarding the collection, click on PDF link below