Particularly known for this bass ensemble works and learner-friendly solo pieces, Osborne was 71 years old
Composer and double bass player Tony Osborne died on 30 March at the age of 71.
He was born in 1947 and studied composition and double bass at the Royal Academy of Music, and his career involved teaching, performing and composing in equal measures.
He composed for various forces, including for brass ensemble and a community opera, but was particularly known for a broad range of double bass works. They include a concerto for double bass and string orchestra from 1997 and a concerto for four basses and string orchestra from the next year. He also wrote many bass ensemble works which proved popular in summer schools and workshops.
Describing his own style, he wrote:
'I was born into a musical family and took up double-bass, cello and composing in my teens … from the outset I was surrounded by jazz, light/continental, and classical music.
'My subsequent career as composer, performer and teacher has brought me into close contact with an even greater array of musical and cultural diversity. As a listener I am continually fascinated by further exploration of the great "wheel" of music and its expression of its origins – ever turning.
'For these reasons I find it a satisfying experience to "paint scenes" or "cook with different flavours" in music, whilst retaining individuality of style. Much of my music is lighthearted, jazzy, even "funk-rocky" but even in more serious and reflective works I like to feel that there is something uplifting and "healing" for the spirit.'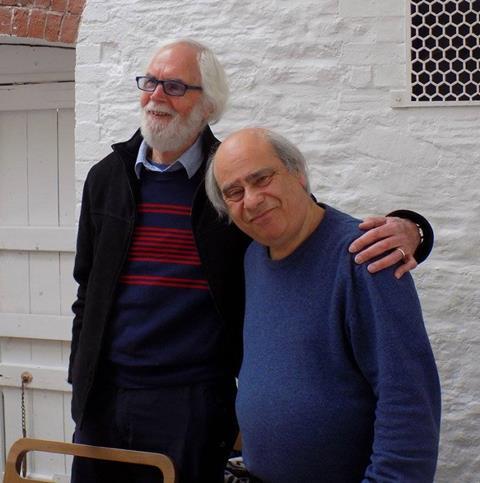 Irish session-bassist Bernard O'Neill wrote: 'The double bass community owes him a huge debt. He was a great player and teacher but as a composer for bass he gave countless pupils the chance to perform well written music dedicated to bass. He was a great supporter of bass teachers and would give advice freely and generously.'
Barry Green, soloist, teacher and former principal bassist for the Cincinnati Symphony Orchestra, wrote: 'Tony's music is on most of my concerts. We remain inseparable with his spirit and my love for his music, person and family.'
Jason Heath, host of the Contrabass Conversations podcast, posted a video from the Galicia Graves double bass festival of a student ensemble 'Honoring the passing of the wonderful Tony Osborne and all the great music he wrote for double bass'.
Long-time colleague and friend David Heyes, who published much of Osborne's bass music on the Recital Music imprint, wrote:
'I have written extensively about him as a composer and about his music and am sure I will continue to do so and, although he may no longer be with us, his music and legacy remain and there is so much Bass Love, admiration and respect for him from across the world.
'He was a class act, even if he didn't know it, and I am certain his name will survive in the double bass world for ever.'