The BBC Radio 3 presenter, novelist and amateur violinist has said that music gave her hope for her recovery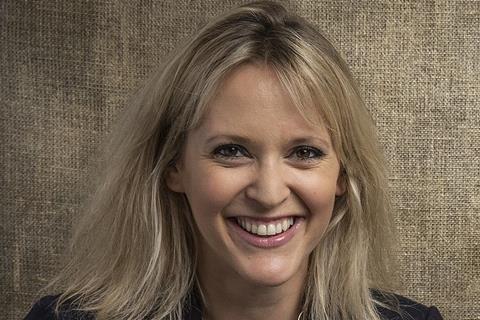 Clemency Burton-Hill, Classical Fix presenter on Radio 3, has revealed that she is recovering from a serious brain haemorrhage that she suffered in January 2020, while she was living and working in New York.
The haemorrhage was caused by an undiagnosed condition: an arteriovenous malformation (AVM), an abnormal tangle of blood vessels connecting the arteries and veins in her brain, disrupting normal blood flow and oxygen circulation. Burton-Hill had been at a meeting in New York, where she was Creative Director at WQXR, the New York public radio classical music station, when she found herself unable to speak, collapsed and was rushed to hospital.
Neurosurgeon Dr Christopher Kellner removed half her skull and performed emergency brain surgery. He saved her life but it was uncertain exactly how her brain would be affected.
As it is, Burton-Hill, 39, has had to relearn to speak and to walk. She is undergoing physical therapy for the right side of her body, which was affected by the bleed.
Read: The legend of Stradivari lingers on
Read: Jaakko Kuusisto to undergo brain surgery
Read: Patient plays violin during brain surgery
For the 17 days during which she was unconscious, music chosen by her family and friends was played on a speaker by her bed, comprising Bach, plenty of jazz, renaissance polyphony and funk. Burton-Hill insists that music provided her with hope during the earliest stages of her recovery.
'It was literally: I can do this, I'm going to get through this,' she told BBC Arts Online. 'Music is the opposite of despair. It was going to be worth the fight.'
Burton-Hill has also been attempting to relearn the violin, which she had played all her life. Among her visitors was her friend, the violinist Nicola Benedetti. Together they realised that with Burton-Hill playing the left hand on the violin and Benedetti bowing, they could play one of the parts of the Bach Concerto. 'It's a clichéd idea that music is beyond language,' says Burton Hill, 'but from what I've experienced in my own brain, I truly know that now.'