The annual competition's 2023 edition will focus on the string quartet for the first time since 2016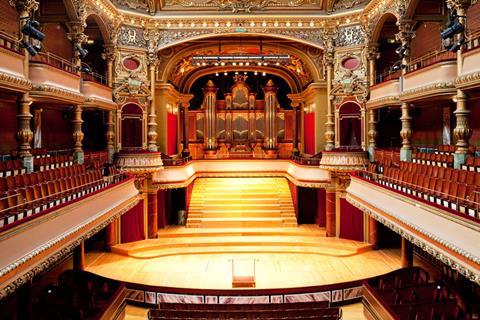 Read more news articles here
Applications are now open for the Geneva International Music Competition. The competition's string quartet portion will take place from 9 May to 29 October, with a mix of online and live rounds. It will culminate in a final in Geneva's Victoria Hall. The annual competition focuses on different instruments, ensembles and musical disciplines each year. The last string instrument to be represented was the cello in the competition's 2021 edition. Alongside the string quartet, the 2023 edition will include a flute competition. The string quartet portion's prize pool totals CHF43,500 (£39,000).
Following the application deadline of 20 April, a video preselection round will take place from 8–9 May, with its results being announced on 10 May. An online recital, with a 10 July deadline, will then be broadcast between 18–20 September. The semi-finalists will be announced on 21 September, before the start of an online Artistic Project Workshop on 25 September. On 23 October the semi-finalists will be welcomed at the Conservatoire de Genève where they will perform from 24–27 October. The final round will take place in Geneva's Victoria Hall on 29 October.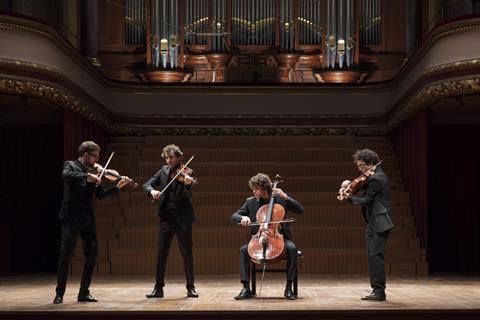 Other than first, second and third prizes – worth CHF20,000, CHF12,000 and CHF8,000 respectively – a CHF1,500 Audience Prize, CHF1,000 Young Audience Prize and CHF1,000 Student Prize will be awarded. Laureates will also be supported by a Career Development Programme. This includes two years of management with Sartory Artists, performance engagements, workshop opportunities and career management. All semi-finalists will also have to present and defend an artistic project that the competition will help realise as part of the Career Development Programme. This feature was implemented into the competition in 2022.
A range of repertoire is required throughout the competition. The pre-selection round concentrates on Haydn, Brahms, Mendelssohn, Schubert and Schumann, while the online recital adds more recent compositions to the mix with works by Ligeti, Kurtág, Dutilleux, Ravel, Shostakovich and Janáček. The semi-finals, which are divided into two recitals, will see the competitors perform quartets by Bartók and Beethoven, as well a chosen piece from a list of compositions by living composers. The final's repertoire is of the quartet's choice.The 2023 jury will be chaired by Corina Belcea from the Belcea Quartet. It will also include violinists Gabriel Le Magadure and Vineta Sareika, violists Stefan Fehlandt and Nobuko Imai, and cellists Christian Poltéra and Lydia Shelley. Notable former string winners include the Melos Quartet, Nobuko Imai and violist Tabea Zimmermann.
More information regarding competition application can be found here: String Quartet 2023 | Concours de Genève (concoursgeneve.ch)