With the prospect of a no-deal Brexit looking increasingly likely, what are the real ramifications for musicians – and what steps can be taken to minimise the impact?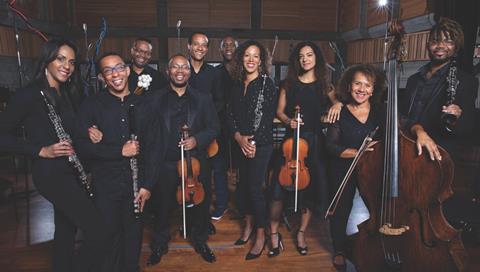 The Chineke! Orchestra is among those facing travel chaos in November © Eric Richmond
As this issue goes to press, the UK is just two months away from an increasingly likely no-deal Brexit. For British musicians due to tour in Europe after 31 October, and for EU-based musicians coming to perform in the UK, this outcome could present significant financial, administrative and logistical challenges. Despite the many uncertainties about what lies ahead – UK government no-deal planning and guidance are fluid, and much could depend on what reciprocal agreements can be struck in the aftermath of the UK leaving – there are plenty of specific implications that musicians need to think about, and a number of actions they can take to prepare.
The end of freedom of movement is one of the biggest concerns for the UK music sector. Deborah Annetts, chief executive of the Incorporated Society of Musicians (ISM), which has been campaigning along with other performing arts organisations for the introduction of a two-year multi-entry touring visa, says: 'At the moment we have absolutely no idea as to whether British musicians are going to be able to work in the EU after 31 October. The question of visas and work permits is still a big black hole.' Mark Pemberton, director of the Association of British Orchestras (ABO), says: 'While the EU27 is likely to treat the UK as a non-visa country, we don't know if they will require UK citizens to get work permits.'
In terms of movement in the other direction, the UK government guidance (last updated in May 2019: bit.ly/2Ye2XQU) says that EU citizens can visit the UK without a visa after a no-deal Brexit and can work or study during their visit. Once the UK government ends free movement, this visa-less entry will be limited to a maximum duration of three months. Annetts, however, thinks this position may not be so clear-cut, and says: 'It could all depend on the UK having a reciprocal arrangement with the EU.'
Even if there were no restrictions on mobility, a no-deal Brexit will certainly affect how instruments can be taken into or out of the UK. Anyone with an ivory-tipped bow or another CITES-listed species on their instrument will only be able to use designated points of entry and exit. So far, the list of designated points does not include popular routes such as Dover, Holyhead and Eurotunnel (including the Eurostar terminals). Musicians with CITES-listed species will also need to travel with a Musical Instrument Certificate (MIC) or CITES permit to avoid the risk of confiscation or destruction.
Instruments and equipment being taken from the UK into the EU temporarily will be subject to customs regulations. To prove ownership and avoid paying duties when returning to the UK, musicians could use an ATA carnet, a temporary international customs document accepted in many countries across the world. Carnets can cost in the region of £500 to £700 depending on the value of the goods, and although they can be valid up to twelve months, they cannot be amended once issued. The music sector in the UK is also seeking clarity as to what will happen to the A1 forms that ensure that musicians performing in another EU country are not charged social security there, as well as at home. The UK government has told the ABO that in the event of a no-deal Brexit it intends to reach reciprocal arrangements with EU member states to maintain existing social security coordination for a transitional period until 31 December 2020. But Pemberton says: 'So far only Ireland has responded affirmatively. In contrast, France has indicated it will not recognise UK-issued A1 forms after a no-deal Brexit on 31 October. So there is definitely the threat of double-charging of social security contributions for musicians.'
In a no-deal scenario, the European Health Insurance Card (EHIC) would no longer be valid for UK citizens visiting the EU, so musicians would need to have appropriate medical cover on their travel insurance. Musicians driving to the Continent may need one or more international driving permits as well as their UK driving licence. And musicians should ensure that, on the day they travel, their UK passports have at least six months left.
With so many issues to consider, and so many still to be worked out at government or international level, what are ensembles such as the UK-based Chineke! Orchestra – which is set to tour Belgium, the Netherlands and Germany from 8 to 18 November – doing to prepare for a no-deal Brexit? Chantal Osindero, projects manager at the Chineke! Foundation, says: 'We're asking our players to source documentation to show proof of instrument ownership, and advising them to take out health cover. We've also asked all our string players to get an MIC if they don't have one already. We're doing what we can, but we're aware that we'll probably have to deal with things that arise in the few days leading up to the tour.'
The UK government has said it will communicate with music organisations in the run-up to 31 October. A spokesperson for the Department of Culture, Media and Sport told The Strad: 'We recognise the importance of mobility and the temporary movement of goods for major events, tours and productions, and we continue to engage closely with the music industry to ensure impacts are understood and plans are in place for when we leave the EU,'
The Arts Council England website has an 'EU Exit Guide' (bit.ly/30By3CV) that signposts to relevant government notices