The British cellist was the last surviving member of the Amadeus Quartet, with whom he performed for 40 years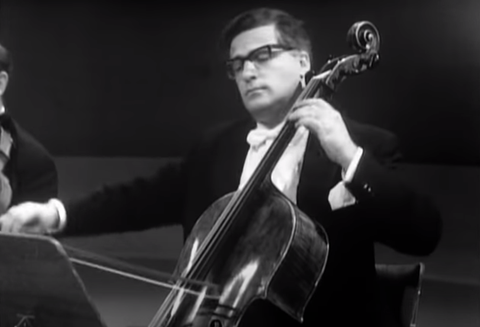 British cellist Martin Lovett has died today at the age of 93. Best known as a member of the Amadeus Quartet, Lovett joined the ensemble aged 19 in 1947 and together with his colleagues, violinists Norbert Brainin and Siegmund Nissel, and violist Peter Schidlof, remained a member of the group for 40 years. When Schidlof died in 1987 the quartet disbanded.
Lovett was born in 1927 to a musical family. His father was a cellist in the Hallé and London Philharmonic orchestras, and gave him his first lessons. At the age of 15, Lovett received a scholarship to study at the Royal College of Music and while there met Suzanne Rozsa, who later became his wife for 55 years.
With the Amadeus Quartet, he toured extensively throughout Europe, Canada, the United States, Japan, and South America, and made some 200 recordings, among them the complete quartets of Beethoven, Brahms, and Mozart. In concerts and recordings of string quintets and sextets the group often performed with Cecil Aronowitz as second viola and William Pleeth as second cello. In an interview for the Royal College of Music in February 2014, Lovett spoke about being the only English member of the otherwise Austrian ensemble - his colleagues were refugees to the UK following the Anschluss of Austria by Nazi Germany in 1938. 'I was the baby of the group,' he said. 'They used to call me "the Benjamin". I had to learn German quickly.'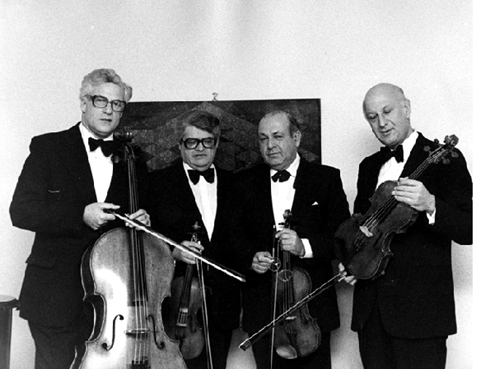 Amadeus Quartet members Martin Lovett, Norbert Brainin, Siegmund Nissel, Peter Schidlof
Following the disbanding of the Amadeus Quartet, Lovett continued to perform chamber music with various groups, including the Amadeus Ensemble, and to give chamber music courses worldwide. He was also a judge in many international chamber music competitions. As a member of the Amadeus Quartet he was awarded an OBE, and also received the German Grand Cross of Merit and the Austrian Cross of Honour for Arts and Sciences.
Read: Cellist Martin Lovett receives lifetime achievement award from London Cello Society
His son, Peter Lovett, posted the following message on Facebook: 'It is with great regret that I have to announce the death of our beloved father Martin Lovett this morning in North London. An exceptional musician, artist, raconteur and liberal thinker. Last survivor of the Amadeus String Quartet, Father to Sonia Lovett and Peter Lovett and husband first to Suzanne Rozsa and then Dorinde van Oort.'