Grand Master violinist Hetem Qerimaj has died aged 88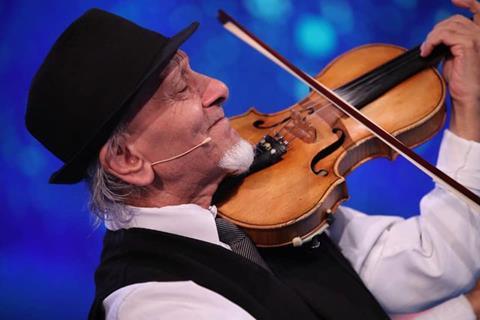 Read more news articles here
The death of one of Albania's most celebrated and prominent violinists was announced on 13 September 2022.
Hetem Qerimaj worked with numerous orchestras and ensembles in Albania as an orchestral player, soloist and conductor. Born on 16 October 1934 in the southern Albanian town of Këlcyre, Qerimaj began musical studies with his father, a mandolinist. In 1949 he moved to the capital, Tirana, to study violin.
Following his studies, he began working as a violinist in the symphony orchestra of Tirana. From 1949 to 1963 he worked as a violinist in the Albanian Philharmonic and the National Opera. From 1963 he worked as a soloist and as a conductor of the symphony orchestra of the Army Ensemble until his retirement in 1990. During this time he was active as a solo violinist performing several concerts in all cities across Albania, as well as numerous concerts abroad.
Qerimaj also composed several traditional-style pieces for violin, incorporating influences from his own background.
Among numerous awards, he received the Naim Frashëri of Class III Order Merited Artist title and honorary citizenship of Këlcyra. In 2005, Qerimaj received the Grand Master title from the Albanian Presidency, an honorary title for outstanding art performers in Albania.