Russian musicians have taken to social media and petitions to alert airline to consequences of announcement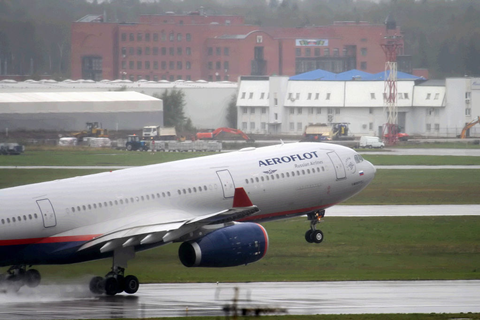 Russian airline Aeroflot has attracted the disapproval of musicians after an announcement which will make it harder for musicians to travel.
In a post on its website titled 'Aeroflot to tighten up enforcement of hand-luggage regulations' the airline announced that 'From 15 February 2018 Aeroflot will be tightening controls on hand luggage at Sheremetyevo airport and all other airports across its network'.
The airline claims that it is responding to 'frequent complaints from passengers that there is not enough space to accommodate their hand luggage inside the cabin.
'Placing hand luggage that does not conform to the regulations in the overhead compartments prevents other passengers from being able to safely store their belongings in the aircraft cabin.'
The announcement emphasised that 'there will be no changes to the existing rules on hand-luggage allowance, only enhanced enforcement of these rules'.
The rules as they appear on Aeroflot's website are that 'The overall dimensions of carry-on luggage must not exceed 115cm', i.e. the now standard 55x40x20cm but will a little leeway for objects that are longer and narrower. Even so, however, only the most compact violin cases, with no bow compartment, would satisfy the requirement.
The airline does provide a list of items excepted from the regulation and allowed in the cabin 'in addition to hand luggage', including briefcases, handbags, laptop computers, video cameras, suit holdalls, carrycots and bouquets of flowers – but no special arrangement for small musical instruments.
Violinist Daniel Kogan wrote on facebook: 'I'm declaring a red alert … I can confirm that they really won't accept a violin … In response to complaints they offer to place it in the hold. In response to pleading they offer the warm hold. Alternatively, you are refused boarding.'
Meanwhile, nearly 7,000 people have signed a petition started yesterday by violinist Ksenia Gamaris, calling for changes at the legislative level so that musicians don't have to 'depend on the mood of airline staff' but rather 'have the prescribed right to transport their instruments in the cabin of the aircraft'.
Aeroflot has been contacted for comment.