The orchestra pulled the plug on a performance at Carnegie Hall when it was discovered the work contained the Nazi anthem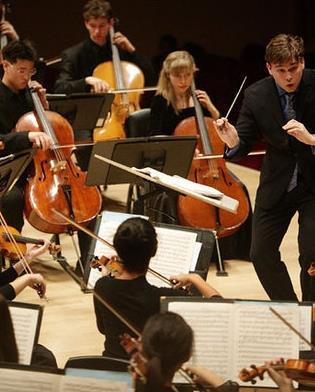 The New York Youth Symphony made the unusual decision to remove a commissioned work from its programme at Carnegie Hall on Sunday when it was discovered the composition contained portions of the Nazi Party anthem.
'Horst-Wessel-Lied' was the anthem of the Nazi Party from 1930 to 1945 and co-national anthem of Germany from 1933 onwards. It is now is illegal in Germany and Austria.
The Youth Symphony commissioned the work from 21-year-old Estonian-born composer Jonas Tarm last April. Entitled 'Marsh u Nebuttya' in Ukrainian, translated 'March to Oblivion', the work also quotes the national anthem of the former Ukrainian Soviet Socialist Republic.
According to a statement on the Symphony's website, the composer only revealed his sources when questioned directly on 2 March. The orchestra had received an anonymous letter following a performance of the work last month pointing out the inclusion of the Nazi anthem.
'When asked to explain the context and meaning of the piece, which would justify his use of this source, [the composer] refused,' reads the statement.
'This was his obligation to our orchestra as a commissioned artist and particularly important given the fact he was working with students, ages 12-22. Had the composer revealed the sources of his piece and the context under which they were used upon submission of the final commission in September 2014, the piece and the notes could have served as an important teaching moment for our students. However, without this information, and given the lack of transparency and lack of parental consent to engage with this music, we could not continue to feature his work on the programme.'
Photo: New York Youth Symphony conducted by former music director Ryan McAdams
Subscribe to The Strad or download our digital edition as part of a 30-day free trial. To purchase single issues click here.