Orchestras once boasted unmistakable musical identities, but an emotionally sanitised age has brought about a lamentable universality of sound, says Julian Haylock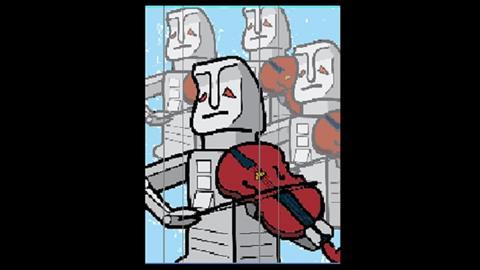 The single most lamentable feature of contemporary orchestral string sections is their lack of a strong, corporate identity. Admittedly, taking all levels of playing into account, from youth orchestras to the highest echelons of the profession, we are living in something of a technical golden age. Half a century ago, most provincial string players simply weren't up to the virtuoso challenges set by the likes of Richard Strauss or even Tchaikovsky. Nowadays they take such things virtually in their stride. The level of string expertise is astonishing. If only this extended to musical personality.
Once upon a time the string section was considered the emotional powerhouse of an orchestra – its principal driving force. Yet even allowing for the period-performance movement's scaling down of string presence in music from the 18th and early 19th centuries in particular, one is nowadays often at a loss to know what an orchestra's individual 'string sound' really is.
Just half a century ago virtually every major orchestra had its own clearly identifiable string identity. In Cleveland, Georg Szell insisted upon unprecedented levels of unanimity across all parameters, resulting in a sound of almost regimental precision. Fritz Reiner working in Chicago was all about virtuoso élan and clarity, exchanging weight of sound for quicksilver agility. The 'fabulous' Philadelphians under Eugene Ormandy played like an army of Perlmans, Primroses and Rostropovichs, producing an overwhelming sound of espressivo opulence.
The orchestras of Moscow and Leningrad cultivated a string sound of raw emotional intensity, unvarnished and intense. Karajan obtained a timbre of unparalleled beauty and richness in Berlin that was also capable of fearsome power and projection. The Vienna Philharmonic strings were like a Ferrari to Berlin's Rolls-Royce – lithe and sophisticated but with an exhilaratingly dangerous, off-the-leash quality. Even in London there were profound differences between the Berlin Phil-like luxuriance of the London Philharmonic Orchestra strings, compared with the high-wire brilliance of the London Symphony Orchestra and the Philharmonia's indomitable rigour under Klemperer.
Whether it is the emotionally sanitised age in which we live, a collective musical reaction against Romantic rhetoric, or simply because the modern breed of conductor no longer views a sonic or emotional collective identity as desirable, the differences between orchestras, while still discernible, have been eroded away to a remarkable degree within an astonishingly short period. There was a time when one had only to mention a conductor's name – from Mravinsky to Toscanini, from Solti to Jochum, from Kubelík to Furtwängler – to conjure up a totally unique string sound world in one's mind's ear. Nowadays, the sonic orchestral flames that once burned with such blinding iridescence have been reduced to a twilight glow.
This article first appeared in The Strad's November 2009 issue.