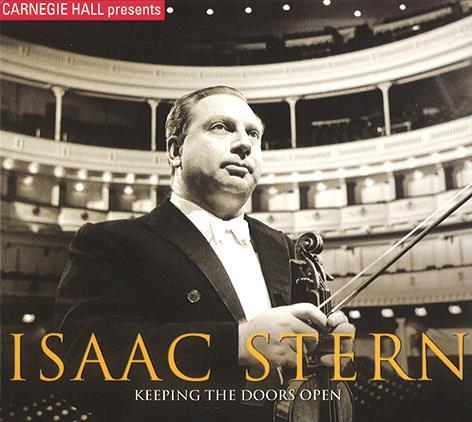 The Strad Issue: January 2011
Description: A missed opportunity to celebrate Isaac Stern's role in saving Carnegie Hall
Musicians: Isaac Stern (violin) Mstislav Rostropovich (cello) Vladimir Horowitz (piano) Israel Philharmonic Orchestra/Leonard Bernstein
Composer: Mendelssohn, Tchaikovsky
Of course Isaac Stern's 90th birthday and the 50th anniversary of his Carnegie Hall rescue should be celebrated, but this is a cockamamie way to do it. The New York Philharmonic archives must be bursting with live recordings of the master performing in his beloved hall. Yet here we have a Mendelssohn Concerto taped at two different venues in Israel and deservedly ignored since its LP issue.
At the start Stern's tone sounds attenuated and his phrasing is prosaic. There is an awful edit at one point. Later he produces much lovely, persuasive playing, but the orchestra's contribution is nothing special and Bernstein is inclined to change tempo for no reason. The Andante is quite tenderly played, but Stern tiptoes gingerly through the finale. Whichever audience is still there at the end is pleased – this was just after the 1967 Six-Day War.
The Tchaikovsky was recorded at Carnegie in the so-called Concert of the Century on 18 May 1976. Stern and Rostropovich play like the troupers and fine trio players that they were but Horowitz, never a team man, sounds as if he is on another planet. In any case, who wants to forgo the variation movement of this work?


TULLY POTTER