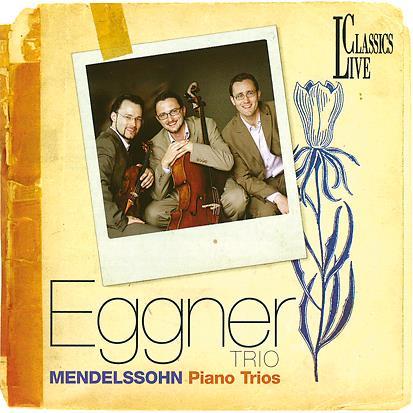 The Strad Issue: January 2010
Musicians: Eggner Trio
Composer: Mendelssohn
Recording performances live does not guarantee a spontaneous result, in fact I sometimes wonder if it militates against one. The young Eggner Trio – the brothers Christoph (piano), Georg (violin) and Florian (cello) – clearly know the music and each other inside out but cannot bring Mendelssohn to life.
Their most significant failures come in the two slow movements. That of the D minor Trio is played in a plain, businesslike fashion, as if they are afraid of lapsing into sentimentality. In the Andante espressivo of the C minor work they constantly plonk down on the beat and again the right vein of tenderness eludes them.
One of my listening sessions came the morning after I had heard an overwhelming reading of the D minor by the Cropper–Roscoe–Welsh Trio. The Eggners attempt a similar conquest but merely succeed in sounding relentless.
I am inclined to put most of the blame on pianist Christoph, who admittedly has forests of notes to negotiate. His brothers both have good tones and combine well. If only they could have unbent a bit more – the C minor Trio has some light and shade but not enough.


TULLY POTTER