The 232-page handwritten score was valued by the auction house 'in excess of 3.5m'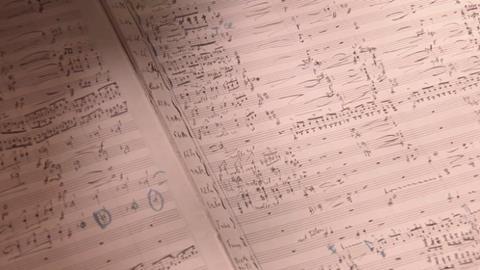 A complete manuscript of the Symphony no.2 in C minor ('Resurrection') by Gustav Mahler has exceeded its estimate to sell for £4.54m at Sotheby's in London - the highest price ever paid for a musical manuscript.
The 232-page handwritten score, which sold today, was valued by the auction house 'in excess of 3.5m'. There were four telephone bidders, and the winning bidder chose to remain anonymous.
Written between 1888 and 1894, the score contains Mahler's original annotations, alterations and deletions. It has never been sold on the open market before.
In 1920 the composer's widow Alma gave the manuscript to conductor Willem Mengelberg, a friend of Mahler's. In 1984 the Mengelberg estate sold it to US entrepreneur and Mahler enthusiast Gilbert Kaplan, who had first heard the symphony performed live in 1965 and was inspired to learn how to conduct it. He went on to conduct the 'Resurrection' (and no other piece) more than 100 times around the world. He died in January this year.
Previous handwritten manuscripts of symphonic works to have been sold at auction include nine Mozart symphonies, which fetched £2.5m in 1987, and Robert Schumann's Second Symphony, which sold for £1.5m in 1994.
Meanwhile a manuscript attributed to Beethoven by Sotheby's failed to sell for the expected £200,000 today. The authenticity of the handwritten score for the composer's 1817 Allegretto in B minor had been thrown into doubt by Beethoven scholar Professor Barry Cooper on BBC Radio Four's Today Programme, despite Sotheby's experts vouching for the piece.
Watch a video about the Mahler manuscript below:
Photo: courtesy Sotheby's