Paul Prier's tribute to his father, the late Peter Paul Prier, founder of the Violin Making School of America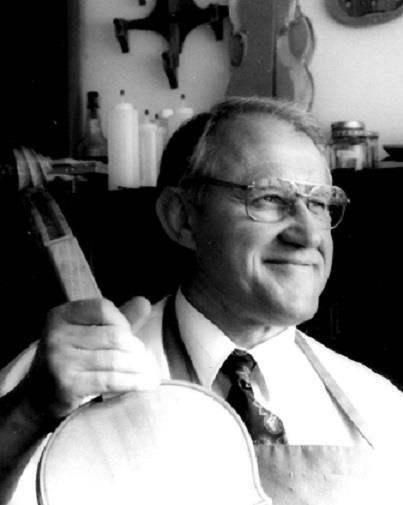 The following is an extract from The Strad's tribute to VMSA founder Peter Paul Prier, published in the September 2015 issue.

Peter's making process was meticulous: he would execute one step after another precisely, building on each to reach a beautiful, highly functional composite of many artistic steps.
He immensely enjoyed the finished product but found enormous satisfaction along the way, when linings fit perfectly or the brush stroke left the varnish just right. His total lifetime output is approximately 164 violins, 17 violas, 32 cellos, two-and-a-half double basses and 3 classical guitars.
The Violin Making School of America was a labour of love for him and at times quite frustrating. It wasn't that he didn't enjoy teaching or being with the students, it was simply that he loved making violins.
Even running his violin shop was a chore compared to sitting at the bench. Within the culture and curriculum of the VMSA there existed a curious duality, which became more pronounced as he and the school matured. On one hand he demanded rigid standards of excellence that this precise art demands; on the other he was entirely open to trying out new ideas.
Nor was he excessively reverential towards the great makers of the past. Asked how new instruments compare with those of the old masters, he was quick to reply: 'It has to be proven to me that the fine old instruments are truly superior to our best moderns.' His view was that the art of violin making had not peaked with the old masters, but had much further yet to go.
Paul Prier's complete article on his father, Peter Prier is published in The Strad's September 2015 issue.