The instrument was developed in a collaboration between the Czech Bursik family luthiers and virtuoso Milan Pala
Discover more lutherie articles here
The five-string violin 'Milanolo' was developed in the Bursik violin studio in Brno, Czech Republic, in a unique cooperation of three master violin makers of two generations – Jan Hus Bursik and his sons Jan and Bronislav, as well as with Slovakian violinist/violist Milan Pala. Connecting the sounds of the violin and viola, the instrument is tuned to C3 – G3 – D4 – A4 – E5.
The luthiers took inspiration from a Guarneri del Gesú model, which they altered for the sound requirements of the five-stringed violin. '[We had] the desire to come up with something new that will help the instrument to resonate even better, to have more colour and strength of tone,' said Bronislav Bursik. 'Considering the fact that violins have not undergone major changes in almost four centuries, due to their perfect construction, this task in violin innovation is very difficult.'
For this particular instrument they chose a top plate made from 60-year-old spruce with regular growth rings from Schwarzwald in Germany. The one-piece back is made from 50-year-old Bosnian maple.
With the aim of retaining a clear and bright sound on the upper strings while maintaining a viola-like timbre of the lower strings, the instrument is optimised for playability by extending the ribs and altering the shape of the neck to accomodate the added C string.
Despite the difficulty of playing an instrument that essentially combines the challenges of two instruments, Milan Pala has been performing and recording on the five-stringed violin and commissioning new works for the instrument since 2013, in an aim to extend the technical possibilities for the violin and viola and expand into realms of new repertoire.
'By expanding the violin's register by one string, it allows us, with Milan's virtuosity of playing, a much greater range of musical expression,' elaborates Bronislav Bursik. 'That is, to build a masterful violin that is equally perfect in sound, not only on four but five strings.'
Check out some of Pala's recordings on the Bursik five-stringed violin below: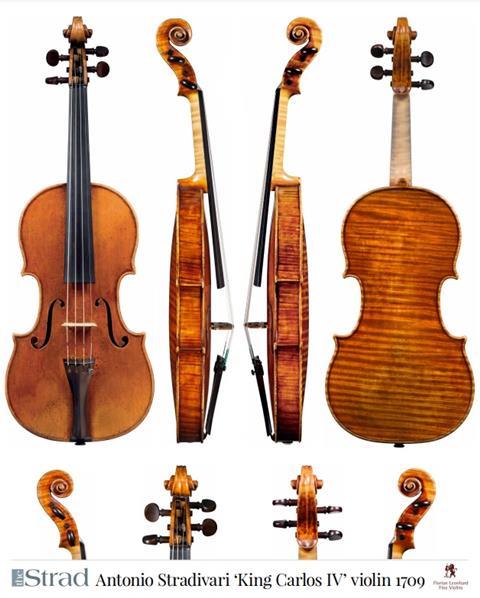 The Strad's exclusive instrument posters, most with actual-size photos depicting every nuance of the instrument. Our posters are used by luthiers across the world as models for their own instruments, thanks to the detailed outlines and measurements on the back.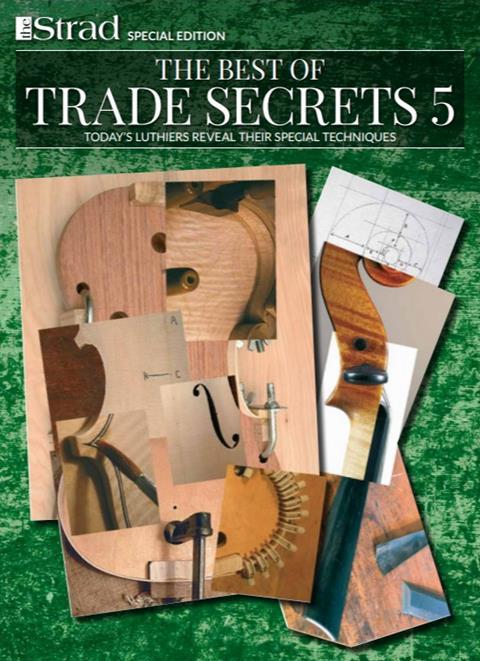 The number one source for a range of books covering making and stinged instruments with commentaries from today's top instrument experts.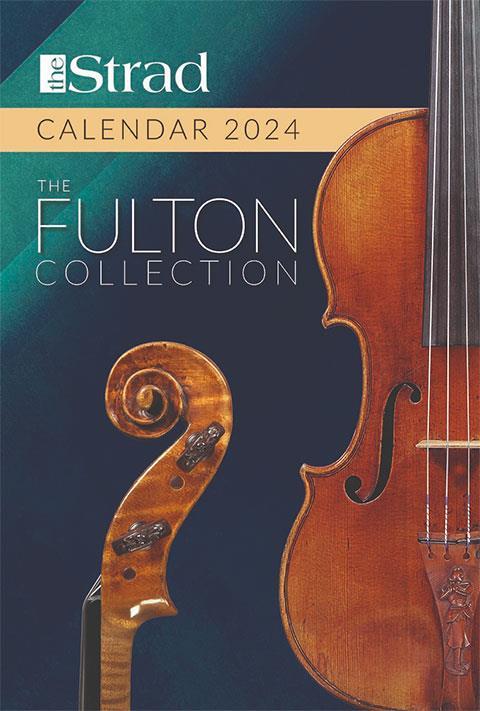 American collector David L. Fulton amassed one of the 20th century's finest collections of stringed instruments. This year's calendar pays tribute to some of these priceless treasures, including Yehudi Menuhin's celebrated 'Lord Wilton' Guarneri, the Carlo Bergonzi once played by Fritz Kreisler, and four instruments by Antonio Stradivari.