Violin makers worldwide were hit hard by the Covid-19 outbreak as the customers dried up – nowhere more so than in Italy. Peter Somerford speaks to some of the country's makers to find out how the industry is gradually getting back on its feet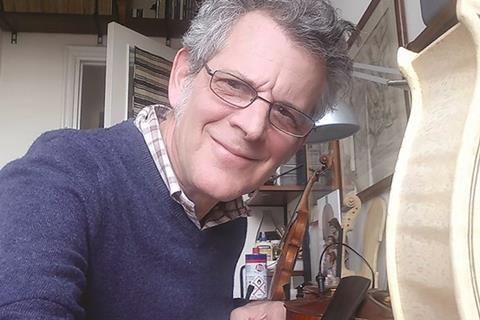 The following is an extract from The Strad's October 2020 issue in which we speak to violin makers in Cremona, Florence and Modena.To read in full, click here to subscribe and login. The October 2020 digital magazine and print edition are on sale now.
For a case study of how makers have been affected and are responding to the crisis, Italy, with its high concentration of violin makers – no more so than in Cremona – is an obvious candidate. The country was hit early and hard by Covid-19, and Lombardy, the northern region that's home to Cremona and its 140 or so violin workshops, was hit hardest of all. As the pandemic peaked in Italy in late March, Lombardy, with a population of just over 10 million, recorded 3,251 new cases and 546 deaths from the virus on a single day. Compare this with London, which has a population of close to 9 million, where the highest one-day figure for hospital deaths was 249 (9 April) and the highest one-day total of new cases was 1,220 (1 April). Cremona was in partial lockdown by late February, and Italy went into full national lockdown on 10 March. Most businesses were allowed to reopen from 18 May, and in mid-June theatres and concert venues were able to restart performances, with strict social distancing and health regulations in place. One-to-one instrumental teaching resumed at Cremona's Claudio Monteverdi Conservatoire on 23 June.
Read: Empty Chairs at Empty Tables: Lutherie and Covid-19
Watch: Violin Makers – The Renaissance of Italian Lutherie
Watch: Cremonese makers launch video showcase
Watch: Cremona in lockdown
The lockdown period proved a mixed experience for makers, depending on whether, and how easily, they could work from home. Cremona-based luthier Simeone Morassi, the vice-president of the Italian Lutherie Association (ALI) says: 'Many colleagues were able to take home a few tools, along with some varnish and other materials, just before the lockdown, so they could at least do some work at home. But it's different from being in the workshop, where everything is available. Whereas some luthiers could only do a little making in those months, the ones with a good work set-up at home could be even more productive than normal, because they had none of the usual shop distractions.'
'In the worst of the crisis in Cremona, the city received a lot of help from violin makers.'
The Italian state, like other national governments, put in place financial measures to help workers and businesses during the crisis, including a salary support scheme for employees and a €600 emergency payment for the self-employed. But in Cremona, where the municipal government was focused on the public health emergency, it was a case of violin makers helping the city, rather than the other way around. The International Association of Violin and Bow Makers (EILA) donated money to the city's hospital, and violin makers in China donated 15,000 face masks. Of these, 5,000 were sent to ALI by maker Zheng Quan on behalf of China's violin making association, and ALI immediately made them available to the hospital and the municipal authorities. 'In the worst of the crisis in Cremona,' says Morassi, 'the city received a lot of help from violin makers. Now it's time for Cremona to give a little help back to that community.'
This article was published in the October 2020 Midori issue

The Japanese-American violinist on performing contemporary music, recording Beethoven and dedicating herself to social causes. Explore all the articles in this issue.

More from this issue…