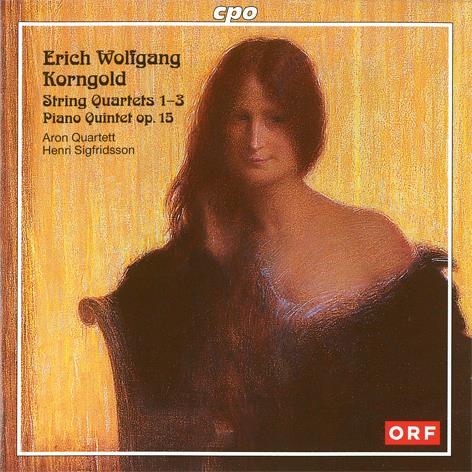 The Strad Issue: January 2010
Musicians: Aron Quartet, Henri Sigfridsson (piano)
Composer: Korngold
The Vienna-based Aron Quartet has put the musical legacy of its home city at the heart of its work, extending beyond the obvious Classics and Second Viennese School to lesser-known areas of repertoire, such as these quartets of Korngold. They appeared one a decade from the 1920s to the 40s and, despite criticism that his style never moved forward, they do show a progressive tautening of his means of expression.
For all the way that Korngold's music appears to fall with ease on the ear, it poses many hidden challenges of ensemble and performance, an inner complexity that the Aron players tackle with confidence in both their tonal production and interplay between the four instruments. They also convey that ideal balance required of the style between robustness and charm, the slow movement and finale of Quartet no.1 being prime examples where guts and wistfulness seem to elide happily. The often chirpy Quartet no.2, meanwhile, is played with guile, while many passages of no.3 are given an apt autumnal glow – memories of Vienna from the Hollywood hills.
The players also adapt with gusto to the more orchestral sonorities required of the joyous Piano Quintet (composed in 1921) where only the slightly backward sound of Henri Sigfridsson's piano in the mix mars an otherwise generous recording.



Matthew Rye