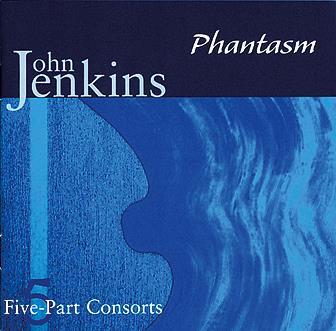 The Strad Issue: January 2007
Musicians: Phantasm
Composer: Jenkins
Last year I heartily welcomed a recording of John Jenkins's six-part consort music by these interpreters (see The Strad, June 2006). Here is its sequel, including all the five-part ensembles: three pavans and 17 fantasies. That previous volume was a revelation to me; until then I was blissfully ignorant of Jenkins's music. Since I reviewed it from an advance copy with no notes, I was left to discover the music on its own terms. In this case, I had the help of the enthusiastic booklet notes by Laurence Dreyfus (Phantasm's treble violist and director). He obviously loves every bar written by Jenkins, and his is a contagious affection. The listener feels compelled to share his delight at an unexpected modulation, a naughty syncopation or any of the other compositional tricks Jenkins regales us with. Just hear what he makes out of an innocent, four-square dance tune that, as Dreyfus rightly points out, could be straight out of Playford's Dancing Master.
Phantasm being a quartet (Wendy Gillespie, Jonathan Manson and Markku Luolajan-Mikkola are Dreyfus's colleagues), they have roped in Mikko Perkola, who had already taken part in the previous recording, and who fits seamlessly into the group. The five players are fine-tuned like the best virtuoso string quartets, with unanimous articulation, rhythmic vitality and perfect balance. The recording, caringly produced by Jonathan Freeman-Attwood, captures Phantasm's bewitching sonorities faithfully within the helpful acoustic of the Chapel of Magdalen College, Oxford.
Here's hoping that Phantasm will soon continue their game of musical chairs and give us the four- and three-part music of the great John Jenkins.




Carlos María Solare