The Tehran Symphony Orchestra was told last week it would not be allowed to play on stage with women performers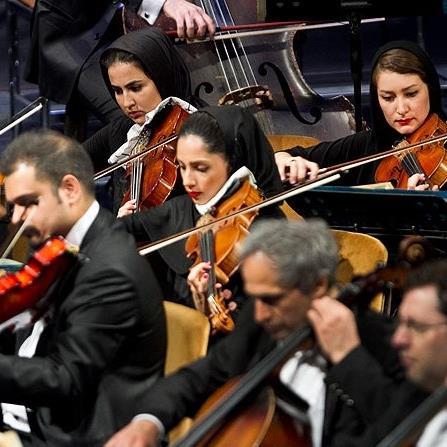 The Tehran Symphony Orchestra was prevented from performing at the closing ceremony of the World Wrestling Clubs Cup at the Azidi Sports Complex in Tehran on Friday, according to the Tehran Times.
The orchestra – which admits men and women – was scheduled to play the Iran National Anthem, but 15 minutes before the performance was due to take place, music director Ali Rahbari was informed by organisers that his orchestra would not be allowed on stage with female musicians.
'The remark upset me,' Rahbari told the Persian service of ISNA. 'I said I would never accept this insult. Either we all will perform together or we all will leave the hall.' However, because the organisers refused to budge, the performance was cancelled.
Women in Iran have been banned from singing solo in public since the Islamic revolution of 1979, but this is the first time a Tehran Symphony performance has been cancelled because of its female members. Founded in 1933, the TSO is Iran's oldest and largest symphony orchestra.